Podcast: Play in new window | Download
Eight years ago, today, I shared Episode 15 of my Podcast. Wow, 15. I'm now up to 739 episodes. (Side note: I'm way behind on recording episodes because my voice has been, shall we say, less than smooth. But the plan is to get going again shortly.) Anyway…Episode 15 focused on your understanding. And when I say "your," I mean mine too. In fact, I mean everybody.
Your understanding is small.
Again…that means mine and everybody else's, too.
But I don't want that to discourage you from moving forward in life. Unless you're someone who hates God and hates anyone who loves God. Then, I want you to realize how small you are. And I want the only forward movement in your life to be movement that takes you toward your Creator.
But for those who love God, here's what I shared eight years ago. It still applies.
There's no need to let discouragement rule the day. If you find that happening, you may be leaning on your own understanding. Remember…your understanding is limited to what your senses and intuition can tell you. And those are based on the limitations of this space/time continuum and your personal location.
God doesn't suffer from those limitations.
He can see the whole world. In fact, He can see the whole universe. He created it and everything in it. So…learn to lean on His understanding. He'll direct your paths, and you'll walk in stronger faith hope and love.
In Episode 15 of the podcast (which wasn't called the Rhyme and Reason Podcast back then) I shared the previous week's articles about:
Stay tuned,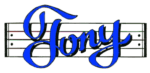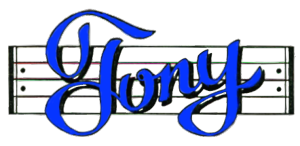 Get my Rhyme & Reason Podcast delivered (free) right to your device.
My books are also on Amazon.com or Apple Books
Grab yourself an un-cool T-shirt
Or how about some music for kids