Shine As Lights In The World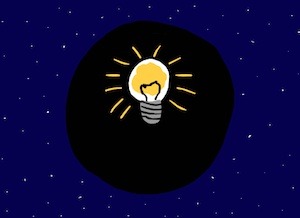 Christians need to "shine as lights in the world" because, as you may have noticed, it's getting darker and darker with each passing day.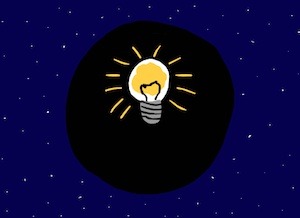 If we're rejoicing in our own Christian love but keeping our lights under baskets, can we truly say we have Christian love? I don't think so. And here's why.
Think, for a second, about how you came to know Jesus as your personal Savior (and if you're a reader who hasn't done this, don't waste another day). How did you find the message of salvation? Was it just some happy accident? Absolutely not. Even if you were totally alone in a hotel room and stumbled across the Gideon Bible in the drawer next to the bed, it wasn't an accident. Many people were involved. They took time out of their lives to distribute those Bibles and make sure you had free access.
Even before that…men spent years of their lives writing the books we find in the Bible. And at immense sacrifice, most giving even their lives to be sure you had the message of the salvation. The Apostle Paul said to "Do all things without complaining and disputing that you may become blameless and harmless, children of God…" This is a good example of the Christian love I'm always talking about.
I know it's difficult to shine as lights in the world when we know "men loved darkness rather than light, because their deeds were evil". But that's why we need to keep "holding fast the word of life".
Two key words are there: "Word" and "Life". Those are two of the three descriptions Jesus used for Himself. He said "I am the way, the truth, and the life. No one comes to the Father, except through me". If God says we can shine…we can shine. If God says we're lights…we're lights. And if we dig in and trust in Him, He will help us do those things we don't think we can do.
So…be willing to share your Christian love with someone today. Consider it "the sacrifice and service of your faith". The more we stick together in this endeavor, the more we can rejoice.
In Christian Love…

P.S.  I really appreciate your support here on my website. Here are some other awesome ways you can keep my words and music flowing.
Get my ebooks for kids on Amazon.com or Smashwords
Subscribe to my Podcast
Circle me on Google +
Like my fan page on Facebook
Follow me on Twitter
Watch my videos on YouTube
Subscribe to this blog