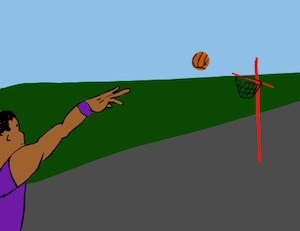 The only way you'll ever achieve a goal on purpose is if you continue to press toward the goal…even when it seems impossible to get there.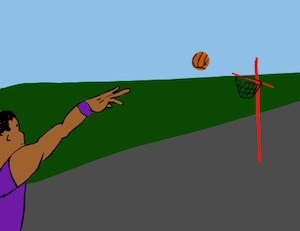 In basketball, the "full court press" is a term used to describe the extra pressure a team puts on its opponents. It's both a defensive and offensive strategy because it has a two-fold goal…to keep the other team from scoring, and to get the ball back so your team CAN score. In this example, the word press is almost like an abbreviation for pressure. And I think that applies to our walk in the Christian faith.
To "press toward the goal" means to keep applying the pressure to yourself that produces forward motion…motion in the direction of Jesus. The Apostle Paul said, "I do not count myself to have apprehended; but one thing I do…forgetting those things which are behind and reaching forward to those things which are ahead."
Just one verse earlier in that chapter of Philippians he acknowledged that he had not already attained perfection. But he knew that wasn't the goal. The goal was to press toward perfection which is only found in Jesus. It's OK to hold yourself accountable according to God's word. But that doesn't mean working to achieve your own perfection. That's an exercise in futility. And you'll soon discover you're only trying to "keep the law". And that is what Jesus came to free you from…the law of sin and death.
Here's a modern day example: if an anonymous donor paid off all your credit cards, would you then keep working to pay off all your credit cards? No, that would be silly. You'd be trying to do something that had already been done for you. I urge you to press toward the goal for the prize of the upward call of God in Christ Jesus because He is the Truth…and the Truth will set you free.
In Christian Love…

P.S.  I really appreciate your support here on my website. Here are some other awesome ways you can keep my words and music flowing.
Get my ebooks for kids on Amazon.com or Smashwords
Subscribe to my Podcast
Circle me on Google +
Like my fan page on Facebook
Follow me on Twitter
Watch my videos on YouTube
Subscribe to this blog