Get The Rhyme and Reason Podcast Delivered, Free Apple Podcasts | Google Podcasts | Spotify | Amazon Music | Android | Pandora | iHeartRadio | Stitcher | Podchaser | Podcast Index | Email | TuneIn | Deezer | RSS | More
Tomorrow is not the time to start something new. Because tomorrow is a concept. Because humans need that concept to help us understand the flowing of time. And even though it helps to include tomorrow in your understanding of time, it never actually gets here.
Then, on the other hand, tomorrow is already here. On the other side of the world at the international date line area. But those people who live on the other side of it don't live in the future. To them, it's today. It's right now.
So, if they start something new right now, they start today.
It's all so discombobulated. Except when you realize you absolutely DO have a future.
You can't keep it from happening any more than you can keep the sun from shining.
And that's why I talk about the power of love so much. Not the wimpy, limp-wristed, "tolerance and diversity" nonsense that attempts to pass itself off as love these days. Nope. I mean the love so powerful it makes the moon revolve around the Earth and the sun to shine with light and warmth.
And that all happens in a universe that's logical, yet magical. Reasonable, yet unbelievably huge.
For that kind of expansive evidence to exist, there MUST be a Designer even more expansive. I'd be a fool to say otherwise.
Since the evidence points to a Designer, a Creator, it's a good idea to see if there's more we can know about that person. Turns out, there's a LOT more. Yeah, He wrote a bestselling book. No, that's wrong. He wrote THE bestselling book of all time. The Bible. Maybe you've heard of it?
And that book says God started something new several thousand years ago.
The "heavens and the Earth." Maybe you've heard of 'em? And after He created a perfect living environment He created a couple of perfect people. And He showed 'em their paradise. And He didn't do all that for funsies. It wasn't just something to pass the time. It was an awesome act of love.
And because you can see love throughout the Bible, you can understand how and why you can love. At least if you're willing to understand. Most people aren't. But I'm willing. And that's why I'm sharing this song…
Because I Can Love
What made You think
That I was worth the risk You took?
What made You take the time
To write Your Holy Book?
I don't believe I'd give myself a second look,
But You did because You love.
You made a world
That was as perfect as could be,
But then I broke it
When You gave it all to me…
By going through the gate You made to set me free.
This You did because You love…me.
Because You love me so…in spite of all You know…
Because You did the most that You could ever do…
Because I clearly see…evidence of You in me…
Because I can love…I do love…You!
You put a life
And a will inside my soul.
You knew true love
Would be to give me full control.
But knowing You is all that ever makes me whole.
I trust You because You love…me.
I can live because You live!
I can love because You love!
© 2010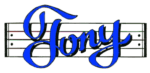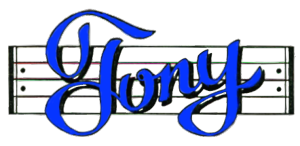 No-cost, low-cost, and premium ways you can help me spread the Word…
Tell everybody you know to Jump on the Rhyme and Reason Bandwagon
(emails with good stuff for Fa-Ree)
Get my updates in audio form in the Rhyme & Reason Podcast delivered right to your device. (also Fa-Ree)
Get digital Bible stuff from the same company I do.
My books are also on Amazon.com or Apple Books
Grab yourself an un-cool T-shirt
Or how about some music for believers, dreamers, and thinkers