Podcast: Play in new window | Download
Tune In On iTunes Apple Podcasts | Google Podcasts | Spotify | Android | Pandora | iHeartRadio | Stitcher | Email | TuneIn | Deezer | RSS | More
Life. Love. And freedom. Hope. Bread. And water. Joy. And a rock-solid promise. Yeah, I've definitely got something to sing about. And when I say "sing," that's how I cheer. Because, for me, singing is the best form of celebration.
So you might ask, "Well, what IS this something to sing about"
And I might answer, "Well, well, well…I'm not goin' to hell." (Yeah, I answer in rhymes. So what.)
And that's definitely something to celebrate because I certainly don't deserve to not go to hell. Are you keepin' up with that line of thought? Good. Let's continue.
There are people, all over the world, and right here in America, who are working hard to make sure people like me don't enjoy this life so much. Yeah, it's true. And if you believe and trust in Jesus as the only Way to eternal life, you're right here with me. They don't want you to enjoy this life so much either. Are you feelin' it?
Of course, if you're not a boat rocker (and obviously I am), then you might not have much to worry about from those people who hate you. But that's not a good strategy in the long run. Because it means you're swimming around in the lukewarm water. And God's not a fan of the lukewarm.
And if you truly wanna enjoy life…and I'm talkin' life that never ends…it's a good idea to take a stand. Or I should say, take THE stand. But I gotta warn you. When you do, you won't get what you deserve. Can you live with that?  (hint: yes)
(After you read these lyrics, or listen to them in the podcast, get your own "what I deserve" t-shirt – it's the purple one on this page)
You gave me life…
Gave me love, and gave me freedom.
You took my sins…
And You nailed 'em, and You beat 'em…
'Cause this person who you bought never had the nerve.
So I'm glad that you did not…
Give me what I deserve.
You gave me hope,
Gave me bread and living water.
You gave your blood…
When I led you to the slaughter.
But you never even fought or let your focus swerve.
And I'm glad that you did not…
Give me what I deserve.
Lord, don't give me…what I deserve.
If I stand in the middle of the road,
Nudge me to Your side.
Lord, don't give me…what I deserve…
'Cause I'm the reason and the cause
Why Jesus died…But then He rose again!
You gave me joy…
Gave Your word you'd leave me never.
You gave Your life so that I could live forever.
And on this earthly azure dot I can choose to serve.
So I'm glad that you did not…
Give me what I deserve.
© 2010 Tony Funderburk
Stay tuned,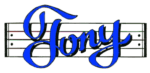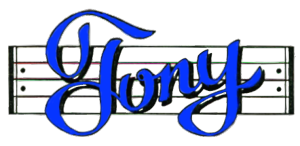 Get my Rhyme & Reason Podcast delivered (free) right to your device.
My books are also on Amazon.com or Apple Books
Grab yourself an un-cool T-shirt
Or how about some music for kids