Podcast: Play in new window | Download
Tune In On iTunes Apple Podcasts | Google Podcasts | Spotify | Android | Pandora | iHeartRadio | Stitcher | Email | TuneIn | Deezer | RSS | More
"All that is necessary for the triumph of evil is that good men do nothing." If you're a principled person, or if you're someone who knows the difference between good and evil, you've probably heard that quote by Edmund Burke. Or did Eddie actually come up with that one? Hmm, there appears to be some good evidence he didn't. And, it's a great way to say you gotta stand for something good and right. But…
According to an article I read on some famous good and evil quotes that saying might have actually been by John Stuart Mill. He was an English philosopher. And some time during the 1860's he wrote "Bad men need nothing more to compass their ends, than that good men should look on and do nothing."
Leave it to the English to put in more words than necessary. Yeah, I like the first version (that Edmund Burke wrote or didn't write) better. Because it rolls off the tongue more easily. And it gets the point across in fewer words.
If good men don't stand for something right, they can lose everything.
And this is 2000% more true for good women.
Not really. I just made up that number. Because there are women who read and listen to what I write and read. And I know it's important to be inclusive. So, I figured 2000% is a who lot of inclusive'. Right?
Anyway…
Evil is expanding at an exponential rate right now. And I think it's happening here in the "land of the free" and the "home of the brave" more than just about anywhere. And that's just because I believe we had the most to lose and the furthest to fall. Or is that farthest?
Point is…it's a long way down.
But a better place for good men (and women) to "compass their ends" doesn't reside in government. No, bureaucracy is like your small intestines when not enough hydrochloric acid is present in your body. It's a breeding ground for parasites.
So, it's important to stand for what's actually right. Not merely what you "feel" is right. Stand for something like Truth, for instance. And dare I say it (rhetorical question)…absolute Truth?
Yeah. Stand for that. Like in these lyrics by my favorite songwriter…
Take A Stand
If you take a stand and you stand for the Way,
You might never be rich.
But no gold here beats the treasure in Heaven,
And you'll know which is which.
Angels are gonna rejoice,
And we're gonna get to see how
The Lord will judge the ones who wait.
So better take a stand right now.
If you take a stand and you stand for the Truth,
You could lose a good friend.
But if you lose the whole wide world
And keep your soul, you win in the end.
All eyes are gonna look up.
All knees are gonna bow,
And when that time comes it's too late.
You gotta take a stand right now.
If you take a stand and you stand for Life,
People might laugh and make fun.
And Jesus didn't say it was gonna be easy,
But you'll be with Him when this life is done.
No more livin' like this;
By the sweat of your brow,
And if you want God's paradise,
You better take a stand right now.
© 2008 Tony Funderburk
Stay tuned,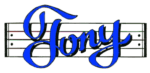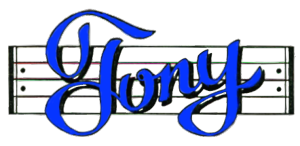 Get my Rhyme & Reason Podcast delivered (free) right to your device.
My books are also on Amazon.com or Apple Books
Grab yourself an un-cool T-shirt
Or how about some music for kids