She wrote a book telling you how to give a baby a safe and loving place. And the excerpt I read is so sickeningly sweet I think I got a cavity from just reading it. It's just plain awful.
Yeah, you read that right. That "sweet" book is awful.
What could be awful about giving a baby a safe and loving place?
Well, nothing. But Marisa (I'm leaving out her last name because I don't wanna promote her book) didn't write a book about a safe and loving place for a baby. Even though she thinks she did.
But she didn't. Because the baby she writes about is YOU.
Yeah. I'm not kidding. Take this excerpt from chapter 9 of her book. She calls the chapter "Dorian." And she says the "theme or technique" is how to "become your own loving parent." Here's what she said…
"Guiding you through this meditation, I will ask you to imagine a similar scenario to Dorian: Going to claim the baby that was you, picking up that baby in your arms, and taking that baby home to a safe and loving place. Allow the powerful visualization to help you become a loving parent to yourself, upgrade your inner child, and finally merge it with your present-day self so you don't have to be so scared and vigilant anymore."
I don't know Marisa.
But I wouldn't be at all surprised to find out she prefers her "wisdom" over God's. And I wouldn't be at all surprised to find out she's "pro choice." Because so many people who focus on their inner child tend to have zero compassion for actual inner children. And, of course, I refer to the children still inside their mothers' wombs.
It's ironic, to say the least. And moronic, to say the worst.
Because it's completely antithetical to what God inspired the apostle Paul to write. He told a group of new believers, in the city of Corinth, to "put away childish things."
The point is, you gotta grow up.
I totally understand how childhood years go by way too fast. It was a great time when I was a kid and someone else had to pay the bills and provide food and shelter. But that part of your life is short. And I'm mighty glad. Because that's the time you're a slave.
Yes, when you become a man or a woman, the responsibilities are all on you. But YOU get to decide what you'll do. Every. Single. Day. Daddy and mommy don't get to tell you what to do anymore.
It's great.
Why would you wanna go back to being a slave?
Why would you wanna go back at all? Especially if your childhood was less than wonderful. Because no amount of mental cuddling is ever gonna change one minute of your past. And it makes you look silly in the here and now.
My suggestion is to man up. Or woman up. And move forward, mentally and emotionally. Because it's the only direction you can actually go, physically. And it's the only direction time flows. Ahead.
Go with it. And I highly recommend you go with God. Because that's the only way you can truly find and enjoy a safe and loving place. Best part is…it's forever.
Givin' up, givin' in…not a whimper, no shout.
Now the climate is warm, and the fools come out.
Get in touch with yourself and the innermost child,
And the "still small voice" is cast away; exiled.
(from the song, "Worldview")
Stay tuned,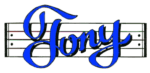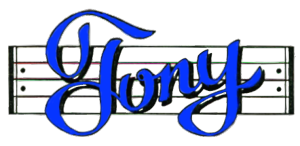 Your support is worth more than you know. So…
Tell everybody you know to Jump on the Rhyme and Reason Bandwagon
(emails with good stuff for Fa-Ree)
Get my Rhyme & Reason Podcast delivered right to your device. (also Fa-Ree)
My books are also on Amazon.com or Apple Books
Grab yourself an un-cool T-shirt
Or how about some music for believers, dreamers, and thinkers