Is the rising sun essential?
As I was doing a little research for my daily writing idea, I looked up how essential sunlight is for good health. Keep in mind, I don't always use keywords the typical way. Because I'm also looking for poetic, creative solutions and ideas. So, I typed in my keyword choice and came up with a "rising sun essential" suggestion, from Google. And, of course, I had to check out some of the results.

Podcast: Play in new window | Download
Tune In On iTunes Apple Podcasts | Google Podcasts | Spotify | Android | Pandora | iHeartRadio | Stitcher | Email | TuneIn | Deezer | RSS | More

Rising sun essential brings up some essential oil businesses.
What are the odds, right? And I did a quick, cursory look at the websites. And, as I figured, they're sort of on the new age side of it. But I didn't check 'em out. Because I wasn't looking for essential oils. I wanted to talk about sunlight.
Think about this for a second or two. Sunlight connects with a part of the retina in your eyes. And that connection triggers the release of a mood-lifting hormone called serotonin. Now, if you can read that and still believe evolution can sufficiently explain how we got here, you have a whole lot more blind faith than I ever will.
But, back to the point. You and your body need serotonin in order to stay UP. And, as it "just so happens", the rising sun can help your body manufacture it.
Sounds pretty darn essential to me.
And I think it's also immensely important to know how everything in our world, and in the universe, came together better than fine Swiss clockwork. By design. Because there's far too much information in even a single cell for it to be there accidentally.
Good news is…it weren't no accident.
The entire universe, and every living thing in it, were designed and wound up by THE Designer. And if you don't believe that right now, then you can just thank yourself for the morning sunlight.
But I promise you…that kind of thinking leads to eternal serotonin depletion.
The sun rose again, today.
And I was here to see.
The bright light lit up the life
Unfolding just for me.
So I soaked it in, and then
I breathed a breath of hope.
It's beauty and truth, each day,
That help me more than cope
With these daily trials by fire
Brought on by all our sins.
And that's why it's crucial to
Make sure each day begins
In love and in thankfulness
For what's already done.
Give thanks for the rising sun,
And for the Risen Son.
© 2020 Tony Funderburk
Stay tuned,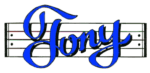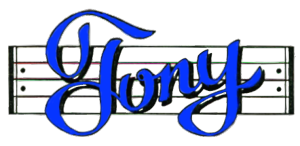 My books are also on Amazon.com or Apple Books
Grab some Merch
Or how about some music for kids
[mc4wp_form id="14357″]
Don't forget to tip your RhymeTender on the way out.
Subscribe to
Rhyme and Reason with Tony Funderburk
Or subscribe with your favorite app by using the address below