Get The Rhyme and Reason Podcast Delivered, Free Apple Podcasts | Google Podcasts | Spotify | Amazon Music | Android | Pandora | iHeartRadio | Stitcher | Podchaser | Podcast Index | Email | TuneIn | Deezer | RSS | More
Back in the day a rainbow was a rainbow. And, for a relatively small group of people, it also represented a promise from God; that He would never flood the earth again. I consider His promise to be proof of contemplation and action. Because I believe God contemplates His actions toward us based on ours toward (or away from) Him.
So it goes. In that order. Contemplation and action.
And I believe that because I see so much evidence throughout His bestselling book. Of course, younger, so-called, pastors say we probably shouldn't use the Bible when we talk to people about God. And their reasoning is because if they don't believe in God, then they just don't care about your "good book."
What a load of Bulgarian whale dung.
Obviously those nicer-than-God pastors prefer self-indulgent action, without contemplation in God's word, over what has been true for millennia.
Anyway…
Back to the rainbow. An ironic perspective twist popped into my brain this morning. Rainbows occur when light is refracted (bent, deflected) through water. And, yes, I know the same thing happens through a crystal prism. For the sake of my point this is about water rainbows.
Before the worldwide flood (Remember? The one with Noah, his family, and all those animals?) the world had never seen rainbows. Some Christians say there was no rain either. But some others say that's not necessarily true. Doesn't matter.
The point is, there weren't rainbows.
But once God flooded the whole planet, He decided to tell Noah He wouldn't do that again. So, He said, "This is the sign of the covenant which I make between Me and you, and every living creature that is with you, for perpetual generations: I set My rainbow in the cloud, and it shall be for the sign of the covenant between Me and the earth."
Now, God didn't have to invent rainbows. Because He created water. And He created "lights" and placed them above the Earth. Then, the "natural laws" of physics did the rest. Light shined into the water, refracted, and split into the colors you see in each rainbow.
Here's where the ironic and twisted twist, I mentioned earlier, butts in. A group of people, who prefer to thumb their noses at God and claim their sin as their identities, has also staked a claim to the month of June. They say it has something to do with pride (ironic twist #1 since that's what happens before destruction). Because they not only claim their sin as their identity, but they also want everyone else to acknowledge and accept their "right" to it.
And they staked a claim to the rainbow (and here's ironic twist #2) and cast their darkened hearts over the refracted light of God's promise.
But those darkened hearts don't (and will never) diminish the Truth of the rainbow. So, the most they can do is sew some different colored fabrics together and make a flag. Sure, they can wave those flags around and stir up their own frenzied hysteria in an attempt to elevate their self-indulgence. But, in the end, it's just fabric and futility.
They definitely don't connect wise contemplation and action. And they definitely aren't well represented by rainbows.
And you should know, I don't hate them.
But I DO hate them. Uh-oh, it's another one of those bigoted (and apparently confused), hater Christians. Because, how is it possible to hate and not hate at the same time?
That's a legitimate question if you're a new, or baby, Christian. Or if you're someone who's easily offended by the Truth. And truth is hate to those who hate the truth.
If you're someone who's hell-bent on claiming your despicable and destructive sin as your identity, I love you enough to tell you that leads to eternal torment. And I hate you for doing that to yourself and others. Because you destroy SO much more than you even realize. Especially if you partake in so-called "pride" parades where you flaunt your perversion even in the face of children.
I do NOT enjoy writing or talking about this. I'd much rather spend that time in deep thought about how to connect rhythms, syllables, and words together into beautiful pictures for the mind. Especially if those pictures help show the glory of God and His love. And that reminds me of this snippet in time…
Once upon a magic moment there was a young poet who sat, for a little while, in a meadow filled with spring flowers. The clear, yet slightly opaque blue, spring sky added the finishing touch to the idyllic scene. Putting pen to paper, this poet wrote about what he saw all around him AND what he saw in his mind's eye. And the result was…
Contemplation
There was nothing but a pretty, blue sky…
But then a redbird joined the high.
Always, there's nothing that's alone.
How can there be a heart of stone?
That's why I contemplate:
Why does anybody hate?
If they would only wait for an answer,
They would find
There are some who are kind.
They're standing right behind to lend an answer.
There was nothing but a pretty, clear brook…
But then someone wrote about it in a book.
Always, alone shall gather friends
With joy that lasts and never ends.
That's why I contemplate:
Why does anybody hate?
If they would only wait for an answer,
They would find
There are some who are kind.
They're standing right behind to lend an answer.
Stay tuned,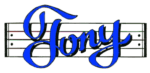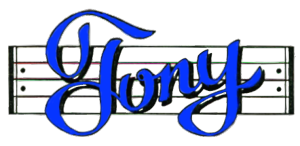 No-cost, low-cost, and premium ways you can show your support…
Tell everybody you know to Jump on the Rhyme and Reason Bandwagon
(emails with good stuff for Fa-Ree)
Get my Rhyme & Reason Podcast delivered right to your device. (also Fa-Ree)
Get digital Bible stuff from the same company I do.
My books are also on Amazon.com or Apple Books
Grab yourself an un-cool T-shirt
Or how about some music for believers, dreamers, and thinkers