Wanna fulfill your ministry? Here's how…
Maybe you saw the headline and thought to yourself, "Hmm…that's not me. I don't have a ministry. I don't even work in a church." Guess what? If you're a Christian, it's important to know how to fulfill your ministry because you DO have one. And you don't have to be a preacher, a deacon, an elder, or even a daycare helper. In fact, even if you don't attend church regularly or at all, you have a ministry. But don't panic. I have 7 things you can do to fulfill it. They're not easy, but they're designed just for YOU. (and me)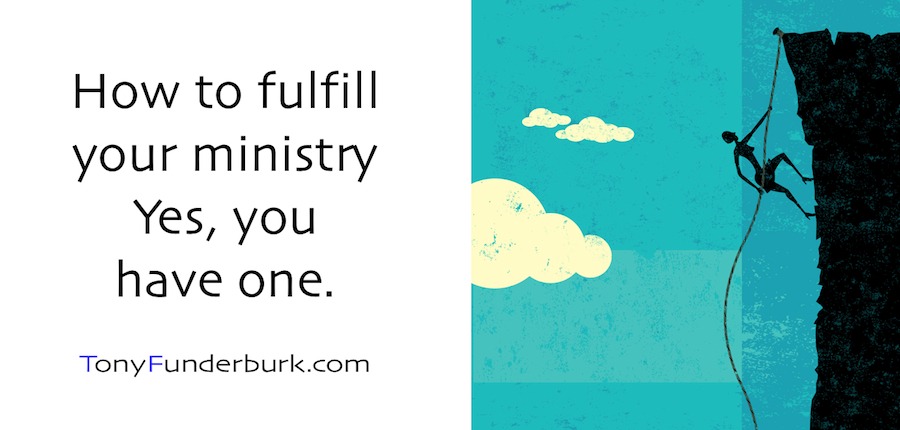 I'll get right to the point. Paul wrote a letter to his spiritual son, Timothy. In fact, in the Bible it's known as the second letter (or Epistle) to Timothy. In chapter 4, Paul laid out 7 thing to do to fulfill your ministry. And they all lead to you doing the work of an evangelist. That's just a 4 syllable word that means you'll be talking about Jesus. Uh-oh…now I've done it. I "let the cat out of the bag". I dared to mention the name of Jesus. But apart from Him, you don't truly have a purpose in life…at least not one that leads to eternal life.
So here are the 7 things to help you with your ministry:
Preach the word
Be ready in season and out of season
Convince
Rebuke
Exhort with patience and teaching
Be watchful in all things
Endure afflictions
Easy…right? Wrong! With each passing day the job of telling the world about Jesus becomes increasingly more difficult. But here's the thing…you're not alone. You will never be alone. You have the Creator of the universe as close as your next breath. And He will never leave you nor forsake you. He'll help you do the work of an evangelist, and you'll be well-equipped to share His promise with everyone who will listen.
What will you do to fulfill your ministry…starting today?
Stay tuned,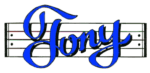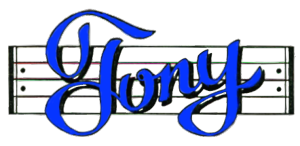 P.S.  Your support for my Words and Music means the world to me. Please share them with others. Here's how…
Discover my ebooks on Amazon.com or Smashwords
Subscribe to my Podcast
Connect with me on LinkedIn
Circle me on Google +
Follow me on Twitter
Watch my videos on YouTube
Find me on Facebook
Or use the social media links below