Love is greater than the stupid hater. And I need to clarify that assertion.
Because I'm not saying that everyone who hates is stupid. At least, not all the time. And I still need to clarify.
Because this whole "hate is bad" thing is so discombobulated nowadays that people have completely lost the ability to hate correctly. Uh-oh. Is that an open can of worms I see?
OK, here's why I say love is greater than the stupid hater.
And I don't just say that love is greater than hate…like "everybody else."
Because there truly IS a difference between a stupid hater and (wait for it) a wise hater. YES, you CAN be wise AND hate. If you're a Christian, I know you don't disagree. Right? But if you're not a Christian, you might it's hateful of me to even bring up the subject of hate and put it under a positive light.
But, here's the thing.
God hates.
And if it's justifiable for God to hate (and it is), then it's also justifiable for me (and you) to hate. Not all the time. And not for any reason you "feel like." For example, all the loving, tolerant world of diversity promoters. Their so-called "love" is so filled with hypocritical hate they can't see straight. Literally AND figuratively. And they harbor a cauldron of hate in their heart for Christians who would dare say there's a such thing as wise hatred.
Here's something I wrote about it over seven years ago…
The hatred of the world is virtually palpable these days.
It grows from ignorance and selfishness. It abounds in the minds of many who claim that hatred only exists in others. That's the definition of hypocrisy. Unfortunately hypocrisy tends to be invisible to the hypocrite. And that's partly how the hatred of this world grows. OK…now that I've opened this article with so much peace, love, and joy…

…let me give you the positive part of the news. God's love is greater than all the hatred of the world. His love overcomes and endures forever. His love made a way for you to live forever, too. Now that's awesome news!
Here's an example of God's love toward you. He made you a person with your own will. You're not one of His robots who can do nothing except His bidding. This is important to realize because it means you get to choose whether or not you want to live with God forever. He loves you and wants to show you eternal paradise. But He won't force you there if you don't want to go…another glimpse into His love.
If you succumb to the hatred of the world…
…you may find yourself doubting God even exists. Your worldview becomes biased according to what only your five senses can tell you. But which of your five senses contain love or hate? Which of your five senses contain your thoughts?
I encourage you to re-think your decision to turn your back on God if you have. As long as you have breath in you (and your mental faculties) it's not too late to change your mind and accept His love. He's made it easily available. All you gotta do is…ask…and you WILL receive it.
Do it before the dark and dreary hatred of the world chews you up and spits you into hell.

Now, go and use your new hate power, today. But use it wisely, Grasshopper. Because, remember. Love is greater.
Give Me The Whole Jesus
Oh give me love…give me justice…
Give me Grace and the strength to endure.
When the world comes against me,
Give me Your Spirit steadfast and sure.
Yes, Give me words…give me courage…
Give me time and a powerful voice.
And when many still may hate me,
Give me Your love and I'll always rejoice.
Give me the whole Jesus;
The whole Good Lord…
The One who shields the child…
The One who wields the sword.
Give me the whole Jesus
Son of God and man…
'Cause only Jesus saves…
And only Jesus can! Only Jesus can! Only Jesus can!
Then give me dreams…give me wisdom…
Give me peace at the end of my days.
And give me life…everlasting…
In Your world and in Your higher ways.
Chorus
© 2010 Tony Funderburk
Stay tuned,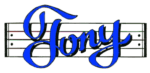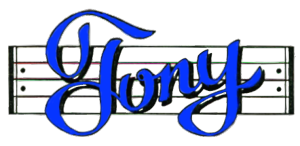 Tell everybody you know to Jump on the Rhyme and Reason Bandwagon
(emails with good stuff for Fa-Ree)
Get my Rhyme & Reason Podcast delivered right to your device. (also Fa-Ree)
My books are also on Amazon.com or Apple Books
Grab yourself an un-cool T-shirt
Or how about some music for believers, dreamers, and thinkers