Lazy Gluttons
Uh-oh. Mom! Tony just started calling names! He called some people lazy gluttons. Don't know what a glutton is, but pretty sure it's not good. Because it comes after lazy. [powerpress_player]

Why in the world am I talking about lazy gluttons?
Because America (and I'm sure the whole world, too) is full of 'em. But why did this even come up? And why am I writing about it today? Well, it's partly because of a picture I saw on Twitter this morning (which I wish I could unsee). A woman, apparently named, or going by the name of Lizzo, was photographed walking on the beach in a red bikini.
No big deal, right? Wrong. It was a BIG deal. Because she's BIG. And by big I mean rolls and billows of bigness from top to bottom. In other words, Lizzo is obese.
And you might think anyone who truly cares about her would be doing whatever they could to help her lose weight. But you'd be wrong. In fact, anyone who even remotely suggests she's fat is ridiculed for saying so. I read comments in different posts about her. And the vast majority of the comments "supported" her choice to be fat. They called her beautiful. And an inspiration.
That's how far feelings and emotions will knock the sense right out of logic and reason. If you let them.
And most people choose feelings and emotions over logic and reason. Because feelings and emotions can be manipulated to make you feel good about yourself. And even your bad decisions and choices.
But most people rebel against God. So most people can reject His wisdom even to the point of rejecting what's healthy. And choosing to be lazy gluttons is unhealthy. Can even lead to an early death.
But who cares, right?
As long as you've got a fan base and you can "rock that red bikini" in peace.
Who really cares about you?
People who will say
Give it up and live it up,
You look good that way?
No, they don't care about you
Or where you will end.
They don't see your poverty,
And they're not your friend.
But there's always One who cares
Right down to your soul.
And if you just ask Him for
Help with self-control,
Wisdom will guide your choices.
What you're looking for
Can be yours, when Jesus cures
You forevermore.
© 2020 Tony Funderburk
Stay tuned,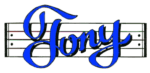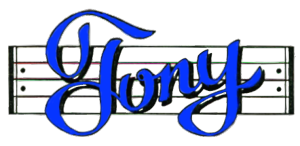 My books are also on Amazon.com or Apple Books
Grab some Merch
Or how about some music for kids
[mc4wp_form id="14357″]
Don't forget your RhymeTender on the way out. Feed the tip jar.
Subscribe to
Rhyme and Reason with Tony Funderburk
Or subscribe with your favorite app by using the address below

Podcast: Play in new window | Download
Tune In On iTunes Apple Podcasts | Google Podcasts | Spotify | Android | Pandora | iHeartRadio | Stitcher | Email | TuneIn | Deezer | RSS | More