Some of my wacky friends (and in this case, wacky is a term of endearment) are on that keto diet thing. And it's been around long enough I'm sure you know it's a low-carb, high-fat and high-protein diet. And that's just a simplification description. So, don't send me messages about the finer points. Because I'm not here to tell anybody not to go keto. In fact, I wanna share some info about keto friendly fruit. Because I hear certain proponents say most fruit is a no-no on veto.  

Podcast: Play in new window | Download
Tune In On iTunes Apple Podcasts | Google Podcasts | Spotify | Android | Pandora | iHeartRadio | Stitcher | Email | TuneIn | Deezer | RSS | More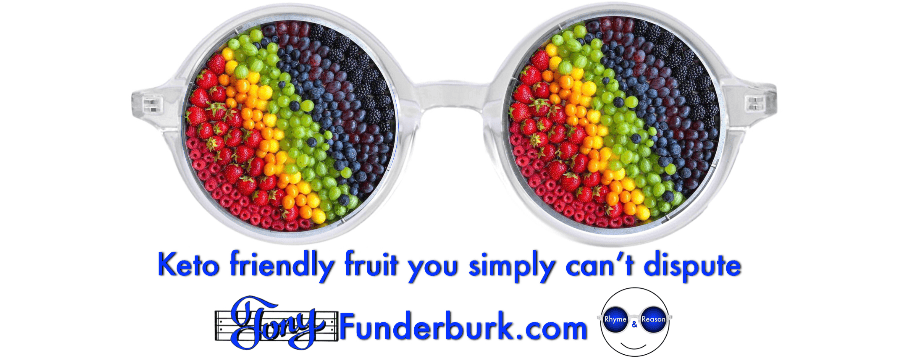 This keto friendly fruit is guaranteed to be healthy for everyone.
"Wow! That's a mighty bold claim, Tony. I thought you're never supposed to say something is good for everyone. The FDA is gonna come after you."
That's OK. Let 'em come. Because I stand by my claim. And I've done enough research on this fruit to know there's no dispute.
But there is one catch.
"A-ha! I knew it. Honey…check this out. Tony's gotta cover his tracks, now."
No. I stand by my claim. But the catch is this. Even though this fruit is healthy for everyone, keto kooks included, most people will avoid it like it's the plague.
"Uh-oh. Hon…I think Tony's about to make one of his switcheroo's again."
Yeah, you're probably catching on now.
So, enough with the suspense building. Here's the list of 9 keto friendly fruits.
love
joy
peace
longsuffering (aka patience)
kindness
goodness
faithfulness
gentleness
self-control
You gotta admit, that's an awesome list. But you might be wondering why anyone would avoid it "like it's the plague?"
Because this fruit is evidence of a commitment. And I don't mean commitment to a diet. No, this is way longer lasting than some trendy low-carb diet. I'm talking about a commitment to the One who made you.
"Dang it! I knew it. I just knew it. This guy connects everything to God. Yeesh."
Well, I guess that's as good a way of looking at it as any. Because, when you get right down to it, everything that's good for you is connected to God. After all, He's the One who created us. And He's the one who created a world that contained everything we'd need to sustain us.
So, there's my healthy diet tip for your day…week, month, year, and life. And like all good things in life, it won't help you one bit if you don't apply it.
Education without application
Leads to a continuation of frustration.
Stay tuned,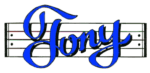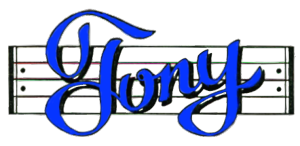 Get my Rhyme & Reason Podcast delivered (free) right to your player.
My books are also on Amazon.com or Apple Books
Grab yourself a cool tee
Or how about some music for kids