Podcast: Play in new window | Download
Tune In To Rhyme and Reason Apple Podcasts | Google Podcasts | Spotify | Amazon Music | Android | Pandora | iHeartRadio | Stitcher | Podchaser | Podcast Index | Email | TuneIn | Deezer | RSS
Did you ever watch The Waltons? Either when it was a new show or in reruns? Either way, do you remember how the kids would run out the front door and the screen door would smack shut? That's because those old screen doors were lightweight and had long snakey springs. And I remember both sets of my grandparents had screen doors like that. And I also remember how, when the summer months rolled around, June bugs would fly up to and latch on to those screens.
You know what June bugs are…right?
A more scientific description might say they're "a group of scarab beetles distributed across North America." But a kid who used to play outside in the summer in Oklahoma might say, "Those are big bugs with scratchy legs that fly into things and land on Grandma's front screen door."
Sure, if they grab onto your skin, it feels a little creepy. But they never hurt anybody. At least nobody I knew. But they sure left a memory in my head. Enough of a memory that I used a June bug metaphor in one of my songs from the 80's.
Then, I re-worked that song, from basically a boy meets girl love song, to a praise song. Yeah, it's do-able. But you gotta know what you're doing. And, after years of practice, I know what I'm doing.
Of course, you might not like the song. That's OK, if you're willing to reveal your lack of good taste. But for everyone with good taste, here are the lyrics…
Drawn To You
Maybe it's Your grace.  I don't know.
It could be Your Word.  I'm not sure.
But You have a way of refining my thoughts.
Your Will is my strength. Your Will is my cure.
Anytime it's me making it up
Show me I'm wrong to just forget You.
You barely lift a finger, and You change my whole direction.
What else can I say?  What more can I do?
I'm drawn to You
Like a June-bug to the light.
I'm drawn to You
Like a boxer to the fight.
I'm drawn to You
Like a sweet tooth and ice cream,
And it may all sound extreme,
But I'm drawn to You.
Maybe I'll wake up…maybe soon
And find You take me home…Who can say?
'Til then I'll live it out…'til then I'll follow through
And see how many more might feel the same way.
Chorus
Jesus, help me, won't You take me to my heart's desire?
Nothing could mean more than having You to be my fire!
Take me higher…draw me near.
Chorus…instrumental…repeat chorus to end
© 1986-2021 Tony Funderburk
Stay tuned,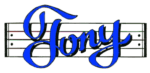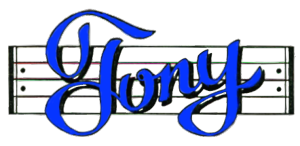 Get my Rhyme & Reason Podcast delivered (free) right to your device.
My books are also on Amazon.com or Apple Books
Grab yourself an un-cool T-shirt
Or how about some music for kids