Get The Rhyme and Reason Podcast Delivered, Free Apple Podcasts | Google Podcasts | Spotify | Amazon Music | Android | Pandora | iHeartRadio | Stitcher | Podchaser | Podcast Index | Email | TuneIn | Deezer | RSS | More
So, grass fed beef, chicken, pork, etc. is better for you. Agreed? Whether you do or not, why would anyone make that claim? And what kind of proof does anyone have that it's true?
Well, there's a ton of grass fed nutrition information "out there."
And I decided, some time ago, that it was compelling and convincing enough to make me choose grass fed meats over the alternatives.
But I read some more information about the behind-the-scenes process that goes on when cows graze on grass. And how so much of nature is even way more fine-tuned than a complex symphony. You might say infinitely way more fine-tuned. In fact, I just said it.
And for an example, check out this description of what else goes on as cows graze in grassy fields.
"Meanwhile, the grass roots match the length of the above-ground stalks. This means that the root-ends die off with every graze, providing food for thousands of species of tiny bacteria, fungus, and protozoa, teeming invisible beneath the surface of the soil.
All of this activity is affected by the rhythms of the sun, the clouds, and the rain; by irrigation; by the rotational grazing and resting of the pastures; by migratory birds that eat bugs and drop nitrogen-rich manure; by coyotes that eat gophers and other rodents; by vultures that clean up decaying animals; and by pollinator insects that rely on wildflower blossoms.
All of this is, in the words of the Psalmist "Fearfully and wonderfully made." The miracle of nature is that every part is designed to support and rely on every other part. The complexity of nature results in peace and balance, and its harmony surpasses the bounds of human understanding.
This should inspire nothing but reverence. We should remember God's words in Job 38: 'Where wast thou when I laid the foundations of the earth?… Who hath cleft a channel for the water flood…to satisfy the waste and desolate ground, and to cause the tender grass to spring forth?'
None other than the Lord Himself."
Sure, it makes sense that the complex God of creation can set that up.
But why would He go to all that trouble? And why would He make sure "every part is designed to support and rely on every other part?" I think it's this simple…
Why?
Why is the sky blue? And why is the grass green?
Why is the sun gold? What does it all mean?
And why is the air clear? Why is the ground brown?
Why does the earth float and never fall down?
Cause God made skies. He made them blue.
He made the world for me and you
And all because it pleased Him to.
God loves us through and through.
Why is a horse fast? And why is a snail slow?
Why does it get cold when Northern winds blow?
And why is the sea green? Why is the sand white?
Why is the day day? And why is the night night?
Cause God made creatures big and small,
And sand and seas; He made them all.
And even if we trip and fall
God helps us to stand tall.
God's love is always there.
His love will never die.
And so you can trust in Him
For all your questions why…
Stay tuned,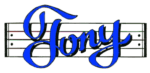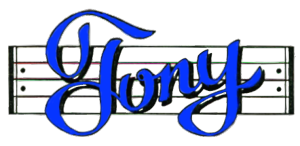 No-cost, low-cost, and premium ways you can help me spread the Word…
Tell everybody you know to Jump on the Rhyme and Reason Bandwagon
(emails with good stuff for Fa-Ree)
Get my Rhyme & Reason Podcast delivered right to your device. (also Fa-Ree)
Get digital Bible stuff from the same company I do.
My books are also on Amazon.com or Apple Books
Grab yourself an un-cool T-shirt
Or how about some music for believers, dreamers, and thinkers