R.A.D.S. Last week that acronym came up in my life. And if you've dealt with it, you know what a nuisance (at best) it can be. The letters stand for "Reactive Airways Disease Syndrome." But regardless of what you call it, I can tell you it's absolutely no fun when you can't breathe normally. Â 

Podcast: Play in new window | Download

You don't know how vital it is to breathe normally until you can't.
Well, on a certain level you do. Because you breathe in and out without even thinking about it. Right? And that's the way it should be. After all, what a pain if you literally had to think about each breath. How could you focus on anything else.
But when something happens and you can't get enough air in and out of your lungs, it's amazing how focused you get on just breathing. And your focus increases in direct proportion to your inability to breathe.
I believe each person is born with a keen sense of survival. A driving force to stay alive. And that reminds me of that famous line from "Last of the Mohicans" (the one with Daniel Day Lewis and Madeleine Stowe). It's the line where Daniel's character tells Madeleine's character, "Stay alive. I will find you."
Anyway…
Your body might feel like it's betraying you…mine has sure felt that way for quite a while now. But your spirit/soul is what pushes you to fight for life.
OK, I wrote that last line, and I just read it back to myself. And just so you know, it's not like I'm on life support over here. Far from it. I'm just dealing with acute physical issues right now. And I'm sharing why we humans can, and should, always fight for life.
On the life level, I'm no different than anyone else on the planet. Everyone is in a lifelong battle for life. It's just that sometimes that battle becomes an individually focused struggle. And I can't imagine what it must be like for someone who doesn't believe in God.
Every breath you take points to God and demonstrates His love and creativity.
So, I wanna tell you that I care about you,
How the world would just not be the same without you.
And I hope that you're aware
Of eternal love and care
Your Creator makes available throughout you.
Stay tuned,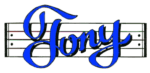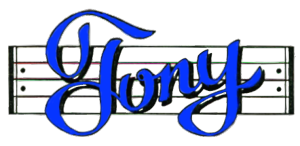 Get my Rhyme & Reason Podcast delivered (free) right to your player.
My books are also on Amazon.com or Apple Books
Grab yourself a cool tee
Or how about some music for kids