Ah, thank goodness for our
benevolent government.
Not! All around social media and news channels you'll see talk of a "stimulus package." And it's supposed to throw gazillions of dollars out to "we, the people." You'll also see so-called "leaders" in congress debating over how much money and who to give it to. With lots of resistance from both republicans and democrats. It's disingenuous to call it "care". Because they're only trying to figure out how to position their party (or individual selves) as THE point guards of a most benevolent government.

Podcast: Play in new window | Download
Tune In On iTunes Apple Podcasts | Android | Email | Google Podcasts | Stitcher | TuneIn | Spotify | RSS | More

Remember where your benevolent government got the money in the first place.
They stole it from taxpayers. Because government isn't business. Just in case you thought it was, it's important to know and understand government makes no goods for sale. It provides no services. And at best, it merely distributes information. Or more likely misinformation.
If it sounds like I'm bitter about it, there's a good reason. Because I am. America was once a shining example of how freedom helps people flourish. But once the people realized they could "vote" for money to be taken from some and given to others, the genie was out of the bottle.
And we've never been able to get the genie back in.
And the genie is a meanie.
I'll hammer this point in place one more time. Your government isn't giving you anything even if they put a gazillion dollars into some sort of "stimulus package." Because the only reason they have a bunch of bucks to spend is…they took it from you in the first place. So, they're really only giving back what they shouldn't have taken in the first place.
By the way. I'm not anti-tax. But I AM anti tyrannical tax. And a tax rate of 10% or higher is tyrannical. Anything on those levels is stealing. And God forbids stealing, in the ten commandments. Because stealing takes lives.
So before you cheer "your" politician…
Consider motives. And think about at least looking into how God would have us govern. My educated guess is He is not pleased with the so-called "system" we currently have.
If you love your neighbor as yourself, don't steal.
The reason for this is a pretty big deal.
Even if you don't believe in God, it's true.
His enduring Truth is still for me and you.
Stay tuned,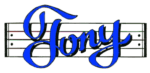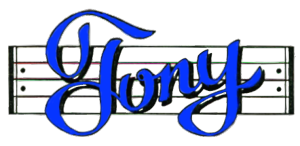 My books are also on Amazon.com or Apple Books
Grab some Merch
Or how about some music for kids
Don't forget to tip your RhymeTender on the way out.
Subscribe to
Rhyme and Reason with Tony Funderburk
Or subscribe with your favorite app by using the address below