Security in Wisdom – What's it all about?
I'm sure I don't have to tell you it's a mean and dangerous world. And I know I don't need to tell you to protect yourself. But maybe you don't realize the best security you can have is the security in wisdom. Yep. It beats the most encrypted software and passwords you can ever have or imagine. Why? I'll tell you.
Or maybe I should say I'll share with you what God says about wisdom. In the book of Proverbs (in the Old Testament) He says "Wisdom is the principal thing. Therefore get wisdom." That means it's the main thing you should get. And you should try your hardest to get it. It should be at the tip-top of your to-do list.
Why is there security in wisdom?
Wisdom will help you make the best decisions. Wisdom will keep you from taking the wrong path. Wisdom will guide your steps so you don't stumble into lies when others around you are falling for everything they see and hear.
And here's the number one reason there's security in wisdom…eternity. Eternity is real. You're gonna exist somewhere forever. You can either wonder where that will be…or…you can be sure (secure in your knowledge) you'll be in a perfect Heaven with your living, loving Creator.
Here's my challenge to you today. Open a Bible and look up Proverbs. Read what the writer has to say about the security in wisdom. I believe you'll discover the Truth. I believe you'll discover a love for you this world will never show you. I believe you'll discover how much love you'll want to pass on to someone else. And here's a rhyme to help you remember the reason…
There's security in wisdom
When you trust God and His word.
And your wisdom will direct you,
And you'll never be deterred
From a life that's everlasting
Full of bright and perfect days.
So go get yourself some wisdom
And help others change their ways.
Stay tuned,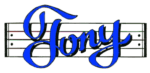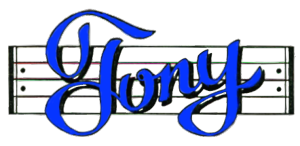 P.S.  Your support for my Words and Music means the world to me. Please share them with others. Here's how…
Discover my ebooks on Amazon.com or Smashwords
Subscribe to my Podcast
Connect with me on LinkedIn
Circle me on Google +
Follow me on Twitter
Watch my videos on YouTube
Find me on Facebook
Or use the social media links below