Life can feel so dark and dreary when you're focused on self all the time. And it's so easy to focus on self when you live alone. And it's so easy to end up alone when you're not willing to work through the tough times, in relationships, and rely on the light of God's word to help you. But when you DO trust God to help, you can avoid the dark and dreary. Because you'll be a spark.
And that advice hits close to home. Because my mom has spent the last 30 (or more) years of her life on her own. And the last 20 years have been increasingly lonely for her. To the point where her loneliness would enter almost every phone conversation we've had the last couple of years.
Now, it appears Mom is in the last months or weeks or days of her life. Fortunately my sister has taken Mom into her small home and is watching over her. Because, these days, if you put a loved one into a facility of some sort (hospice, nursing home, etc.), good luck even getting to see them again before they die. I've read stories and watched videos of families not getting to be with their dying loved ones.
But…back to the point…
I believe Mom could have avoided the dark and dreary loneliness by sharing God's love with her grandchildren and great-grandchildren. Because it's amazing how helping others helps you overcome so much in your own life.
And, of course, that's not accidental.
God made you and me to be relational. And going against that design is the recipe for loneliness.
But sharing God's love and His word helps you store up your treasures in Heaven and…
Avoid the Void
You say you live in a house that has no soul
You feel your time has come and gone
And so you begin to plan for the end
And you hope that it's better farther on
You say your friends have gone their separate ways
And that they no longer know you exist
Their progress was fine, but it never came to you
Your watch is a handcuff on your wrist
No, you can't avoid the void
The darkness wraps around your heart like a glove
You can't avoid the void
Without God's Love
You sit and wait for the phone that never rings
Then play your records from the past
You did find some who shared romantic hopes
But you never found love that would last
So tell me what's it gonna be
Are you gonna give up"
Or let Jesus in"
And begin to live again?
© 1992 Tony Funderburk
Stay tuned,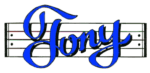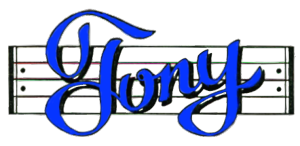 Get my Rhyme & Reason Podcast delivered (free) right to your device.
My books are also on Amazon.com or Apple Books
Grab yourself an un-cool T-shirt
Or how about some music for kids