Podcast: Play in new window | Download
Tune In To Rhyme and Reason Apple Podcasts | Google Podcasts | Spotify | Amazon Music | Android | Pandora | iHeartRadio | Stitcher | Podchaser | Podcast Index | Email | TuneIn | Deezer | RSS
Adrenal glands. Oh yeah, now we're talking about some pretty exciting stuff. And I bet when you got up this morning the first thought you had, after your coffee kicked in, was "Where can I find me some stimulatin' adrenal conversation?"
Never fear, I've got your adrenal glands gossip right here.
First, let's talk about the easy-to-understand stuff. Like the zona glomerulosa, fasciculata, and reticularis. They don't do so much. Just produce aldosterone, cortisol, and sex steroid hormone. So, no big deal.
Then, there's the adrenal medulla that produces catecholamines. Or maybe you know them by their hormonal names, epinephrine and norepinephrine. But again…no big deal. Same with the adrenal cortex.  It's the section that produces some hormones necessary for fluid and electrolyte (aka: salt) balance. Maybe you recognize their hormonal names: cortisol and aldosterone.
And here's some more Captain Obvious stuff: The zona glomerulosa converts progesterone, through a series of steps, to the mineralocorticoid aldosterone. Then, some other layers of the cortex convert progesterone to 17-hydroxyprogesterone. And then the progesterone is converted to either the 17-hydroxysteroid cortisol or the 17-ketosteroid sex hormones.
Apparently every day these boring, little, triangle-shaped adrenal glands (located above your kidneys) secrete 15–20 mg of cortisol, 25–30 mg of androgens, and 75–125 µg of aldosterone.
Yeah, I know. Big yawn.
Sure, I could blabber on and on about the ho-hum details of what your adrenal glands are doing while you're enjoying your coffee and donuts. But your mind needs true stimulation. Right? And I'm sure you couldn't care less about symptoms like…
Where's my caffeine?
Why won't my food (and my belly) go on down?
Stop yelling at me chips, cookies, and cakes!
I can't get to sleep. No, wait. I can hardly wake up.
Who you callin' Fatso?
Oh woe is me…all the time.
Why is there so much hair in the sink the same color as mine?
Thyroid schmyroid. Who needs it?
Yeah, I know a lot of people believe all that stuff going on inside you just happened by accident. So, who cares that your adrenal medulla can be stimulated along its preganglionic sympathetic fibers? And who cares how that causes release of dopamine, norepinephrine and epinephrine?
Plus, it's just a nice side effect that sympathetic neural outflow is increased by some silly-sounding fight-or-flight response. Right? Yeah, so what, if that can be triggered by fear and/or emotional stress? Or typical stuff like upright posture and pain, cold and hypotension, and hypoglycemia and more.
Plus,
Who needs to read all those made-up Bible stories about some silly notion of a "creation week" or worldwide flood? Who needs to read some white-haired old guys writings about humans being made from the dust of the earth? Because that certainly wouldn't help anybody understand how norepinephrine exerts negative feedback at the preganglionic sympathetic receptors. Am I right?
No, all those simplistic functions going on in just two tiny glands inside your body, which is made up of about 30 trillion cells, are just happening because they need to happen. Let's not get all Biblical about it.
Let's just be glad our bodies work the way they do.
And how it's not a case of why or even who.
Let's keep evolving till we don't need all this stuff
Like skin and bones, because our minds will be enough.
Yes, Let's.
Stay tuned,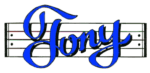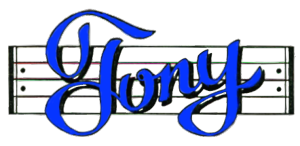 Get my Rhyme & Reason Podcast delivered (free) right to your device.
My books are also on Amazon.com or Apple Books
Grab yourself an un-cool T-shirt
Or how about some music for kids