Admonish one another
Look up admonish in the dictionary, and you might come to the conclusion it's something harsh. For example, here's how one dictionary defines it: "warn or reprimand someone firmly…warn (someone) of something to be avoided: he admonished the people against the evil of such practices." Wow, Christians shouldn't be like that to one another. Should they? Actually, God inspired Paul to write to the Colossians and tell them to admonish one another. So, if Christians shouldn't be that way, why did Paul urge the Colossians to be that way? Hmm…


Podcast: Play in new window | Download
Admonish one another in psalms and hymns and spiritual songs.
Does that sound like what typical songs in your church do these days? Do pastors urge their congregations to teach and admonish one another in spiritual songs? Or do they spend more time talking about tithing and raising money for the latest cause, outreach, or new church building?
Praise and worship time in many, if not most, Christian churches, these days, seems to be more of a mini concert. Or a time to repeat a mantra, a sound bite, for entrancing the flock. There's not much admonishing going on. But maybe it's just an old-fashioned idea. Maybe it's not appropriate for today's modern and more enlightened churches.
Or maybe it IS.
There's an internet marketing phrase used a lot these days…evergreen content. It means content that's just as relevant years ago or years from now as it is today. And I'd like to suggest there's no content more evergreen than what you'll find in the Bible. God's word doesn't age any more than God Himself. What was written to the Colossians two thousand years ago is completely relevant for us today.
But don't forget grace.
Admonishing isn't supposed to be a way of showing how much you know. In fact, Paul told the Colossians to sing "with grace in your hearts to the Lord." That's vitally important to remember. Jesus knows you. And yet He still offers His grace to you. So, pass it on. With grace in your heart, you can admonish one another when it's appropriate, never forgetting the one who needs and wants it most is YOU.
Alright. Who's ready for some serious praise and worship?
Stay tuned,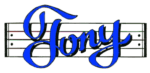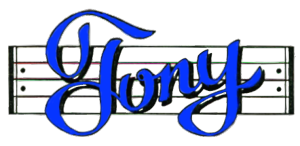 Tell everybody you know to Jump on the Rhyme and Reason Bandwagon
(emails with good stuff for Fa-Ree)
Get my Rhyme & Reason Podcast delivered right to your device. (also Fa-Ree)
My books are also on Amazon.com or Apple Books
Grab yourself an un-cool T-shirt
Or how about some music for kids