You Were Bought At A Price
When Paul wrote, in 1 Corinthians "all things are lawful for me", he was talking about Grace…the Grace offered to everyone by Jesus. Jesus paid for the Grace that's freely offered to you. But Grace and you were bought at a price…the highest price ever paid for anything in the history of the world for anything…His Life.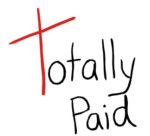 These days, all around me, I see people of all sizes, colors, ethnicities, and persuasions seeking to become "more enlightened"…more "spiritual". While you should aspire to regain your spirit (found only in Jesus) I think it's important to remember that you're still a physical being. You inhabit a physical body, and you should also seek to hold it in higher regard.
I'm not talking about some new trendy diet or exercise regimen. Although putting good food into your body and taking it out for some fresh air and sunshine is an awesome idea…treating it better, sexually, has healthy spiritual benefits.
Paul admonished us to "flee sexual immorality". That means run, don't walk, away from it. He talked about how every other sin "that a man does is outside the body". But whoever "commits sexual immorality (and don't fool yourself, you know what that means) sins against his own body".
In other words, you hurt your own body. Almost everyone has done this, but that's no excuse. Paul thought this was an issue important enough to include it in his letter to the Corinthians. He told them "for you were bought at a price; therefore glorify God in your body and in your spirit, which are God's".
If you're a Christian, maybe it will help to remember that the Holy Spirit dwells in you, and "you are not your own".
In Faith, Hope, and Love…

P.S.  I really appreciate your support here on my website. Here are some other awesome ways you can keep my words and music flowing. Get my ebooks for kids on Amazon.com or Smashwords
Subscribe to my Podcast
Circle me on Google +
Like my fan page on Facebook
Follow me on Twitter
Watch my videos on YouTube
Subscribe to this blog