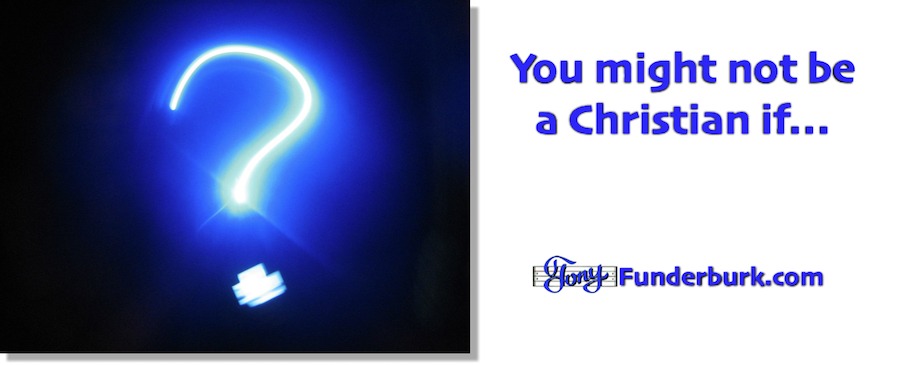 Is there a chance you might not be a Christian?
Yes. That's the short answer. What I'm about to share with you might make some people feel uncomfortable. Truth, so often, has that effect. But truth needs to be shared even though it's getting more and more difficult for many people to hear it. In fact, I might have already offended you, and I've hardly even begun to illustrate how you might not be a Christian. However, I hope you'll stick with me and check my statements with what the Bible says about it. And I promise to make this quick and easy…maybe not painless, but easy.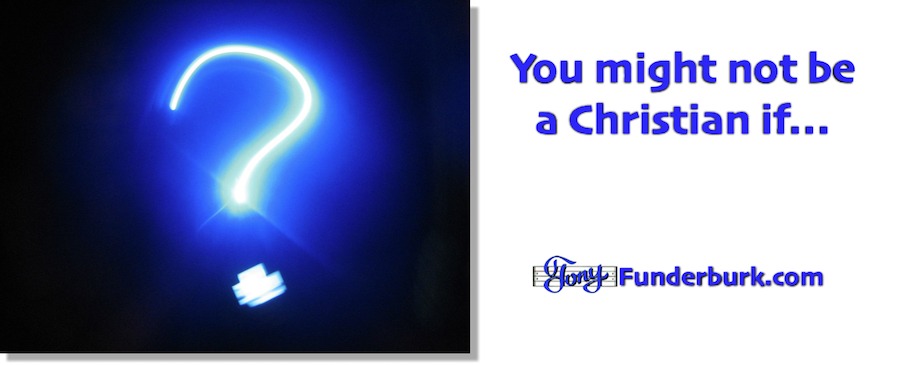 I'll list five fairly common misconceptions that many Christians pass around. And I'll share Biblical evidence to refute those ideas. Here goes…
1. Judge not –
This is one of the biggest signs you might not be a Christian. If you call yourself a Christian and you say Christians aren't supposed to judge, I wonder if you've actually read the entire passage in Matthew 7. What that passage is actually teaching is that you ARE supposed to judge. It's telling you not to judge IF you don't want to be judged yourself. In other words (found in the same passage) don't judge like a hypocrite.
2. It's all part of God's plan –
The world is full of chaos, confusion, and evil. None of that is part of God's plan. Yes, He has a plan. But…hold onto your seats…it's not the same plan He started with when He created the world. God tells us not to do evil so that good may come of it. He also tells us He is not the author of confusion. He even tells us things happen by chance…and that's written in RED. God is not like a do-as-I-say-not-as-I-do father. He wants us to follow Him and His ways. And, like any good and loving father, He allows us to mature and make our own decisions. Trouble is…we make bad decisions.
3. God loves everybody the same –
Ooh…this is a tough one, isn't it? Let me ask you a quick question. Do you think God loves the people in hell the same way and just as much as He loves the people in Heaven? Here's the thing…God desires that no one would go to hell. But He realizes that in order to give us our choice to love Him or not, most people choose not to love Him. It's uncanny. It's surreal. And it's true. So, God made a place where you can go if you don't wanna live with Him, in His love, forever.
4. God created evolution –
This one is too complicated to go into at length, but let me say…if you don't believe in the literal, six day creation account found in Genesis (and confirmed in Exodus), then you might not be a Christian. That's because it's the foundation for the whole Bible. If you can't trust that God could create the whole universe and everything in it in six literal days, then you're vulnerable to any other lie perpetuated about the rest of God's word.
5. God made you "that way" –
No. God created you to be either male or female. Not something in between, and not something you can transition from or to. He lets you choose who you'll be…even though He knows most will choose unwisely. He lets you choose whether you'd prefer to live with Him forever or be apart from Him forever. And if you're willing to simply accept anyone as they are…unrepentant and rebellious against God and His design, you might not be a Christian. Your worldly wisdom might make you a fool.
OK…I told you it might not be painless. But it was quick and easy. What do you think? Agree? Or disagree?
Here's a clip of lyrics from my song on this subject called "A Thousand Times No"…
And who are you to judge?
Your eyes can clearly see
That you're no holier
Than him or her or me.
So should you shut your mouth
And skip the words of Paul?
Did he misunderstand
The Lord's enduring call?
No, no…a thousand times no.
Stay tuned,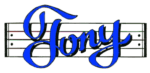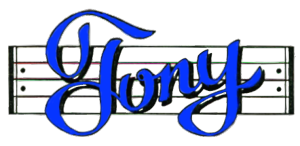 P.S.  I invite you to share my rhymes and reasons with your friends and family. And let's stay connected.
Here are some more ways…
Join my Rhyme and Reason Club
Discover my ebooks on Amazon.com or Smashwords
Subscribe to my Podcast
Connect with me on LinkedIn
Circle me on Google +
Follow me on Twitter
Watch my videos on YouTube
Find me on Facebook
Or use the social media links below