Tell the truth. Would you rather go to a baseball game or a Bible study? And would you rather talk about faith? Or football? Do you know where a great sports bar is? But you don't have a clue where you could find a church that rightly divides the word of truth? Or maybe just reading or hearing that phrase offends you.
Yeah, most people watch football to escape the word of truth.
And to be somewhat "fair and balanced," I bet many of them don't even know that's what they're doing. But I also bet it's no coincidence that professional football teams play their games mostly on Sunday.
My Mom, who died only nine months ago, used to talk about her life as a little girl when her parents moved the family around a lot. And one thought that consistently came up in her mind was a question her family would get from new neighbors in a new town.
"What church do you attend?"
Or some form of that question. Like, "Are you Protestant or Catholic?" Or, "Have you found a church yet?" Man, those Christians, back in the day, were so pushy. Weren't they?
No, America used to be a place where faith and family were foremost. Sports were only spare time pastimes. And spare time was much more spare (or should I say less available). People certainly didn't obsess over which teams were in the playoffs. And they didn't focus on all the stats of a sports hero (aka idol). Some did. But not most.
But I don't want to give the impression I believe sports are bad.
They're absolutely not. In fact, sports can be physically beneficial to kids. Much more than sitting around looking at a smartphone screen for hours and hours.
Sports can help kids understand the importance of self-sacrifice. And human connection. And persistence.
But when you look forward to Sunday football games way more than fellowship with Christian friends, you help usher in the downfall and destruction of America.
Sure, that might sound like something a "paranoid Bible thumper" would say. [Side notes: I'm not paranoid (there really IS somebody after me). And I'm not really a "Bible thumper" either. Because I use my Logos Bible app. And it would look weird for me to thump my phone.]
Anyway…
Even though, as Sting sang in one of his songs "history will teach us nothing," it's still worth at least a short study to see what happened to Rome and its gladiators. I'm not saying America is gonna fail and fall like Rome did. No, wait. Actually I AM saying that.
America IS on a "one-way trek through the canyon."
Billions are spent on colosseums…er…stadiums. And team uniforms. And player salaries. Pro athletes are lauded as "heroes." They sign multimillion dollar endorsement agreements. And their fans hang on their every word as though each word is real and special and true. But most of the time those words are just some vacuous opinion.
Modern day gladiators become part of the spectacle the ruler of this world uses to take your eyes off the prize. The gladiators and colosseums, from the days of Rome, fell from Grace. And history will probably repeat itself here.
But you don't have to fall victim to such a fate. And you can avoid repeating the failures of the past simply by changing where you point your ears and your eyes. Away from the lies of the world and toward the word of Truth.
Like a freight train on a one-way track through the canyon
(I'm) Payin' no mind to the walls of worldly opinion.
Do right…and risk the consequences.
And do right…whatever you do.
Do right…and don't you stand on fences
Now whatever you do with all of your might…Do Right!
(from the song, Do Right)
(tip o' the hat to Bcuz for the suggestion)
Stay tuned,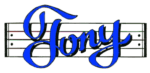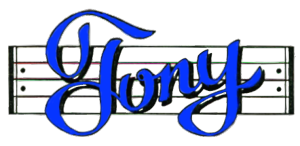 Sign up for my Rhyme and Reason emails. (good stuff for Fa-Ree)
Get my Rhyme & Reason Podcast delivered right to your device. (also Fa-Ree)
My books are also on Amazon.com or Apple Books
Grab yourself an un-cool T-shirt
Or how about some music for kids