Do you wish for more money? More power? And more things? Well, be careful. Because what you wish for might not actually BE more. And I'm not superstitious, but your wish might come true.

This is why it's important to be careful what you wish for.
The Bible says if you trust in riches, you'll fall. And that can also mean fail. And not just a stumbling-along-life's-pathways kind of fall/fail. You could also fall permanently. Because riches are for provision. Not protection. Riches can certainly supply your natural needs.
But here's the catch…
…natural ain't all there is.
Hopefully you believe in the God of the Bible. But maybe you believe in a false god. Either way, you know somewhere deep inside you that you're more than merely what meets the eye. Admit it. You know there's gotta be something more. And you can feel it. Right? Well, that's because eternity is written on your heart.
But this ol' world can get its hands on you. So, I wrote a song that talks about why it's important to…
Be Careful What You Wish For
You've got a house and your privacy;
A brand new car; you're in the driver's seat.
But you believe there's a bigger dream you have to follow.
And so you work for your daily bread
And wish for something that could get you ahead,
Because losing the race would be such a hard pill to swallow.
Be careful what you wish for.
Look out 'cause it might come true.
You never, ever really know what's in store.
So be careful…be careful what you wish for.
She feeds the kids and sends 'em off to school.
She never breaks or even bends a rule.
But in her mind she's convinced that something is missin'.
And so she spends what her husband makes
And doesn't think about the toll it takes.
Her mother tried to tell her once, but she wouldn't listen.
Chorus
Now that old world can get its hands on you,
But only if you stop and let it.
You have the right to change your mind.
But somebody might just regret it…don't forget it.
Chorus to end
© 1990 Tony Funderburk
Stay tuned…
Stay tuned,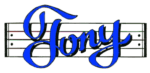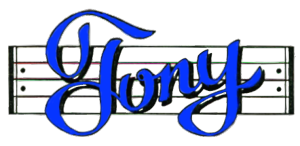 Tell everybody you know to Jump on the Rhyme and Reason Bandwagon
(emails with good stuff for Fa-Ree)
Get my Rhyme & Reason Podcast delivered right to your device. (also Fa-Ree)
My books are also on Amazon.com or Apple Books
Grab yourself an un-cool T-shirt
Or how about some music for kids