You and I have the capacity for understanding by design. Let that sink in. Because that (seemingly) simple 4 syllable word is a key part of how we're different from the animals and birds and fish.
Other creatures don't have understanding, by design.
Because none of the other creatures on our little, blue planet were created in the image and likeness of their Creator. Only you and me.
So, we get to understand why we're here. The age-old question, that's never satisfactorily answered by the evolution fantasy. And that ability to understand why we're here is cause for pause. Because it's a connection to the only reason anybody was ever created, or is here now, or ever will be.
And that reason is because God is relational. He loves us. He wants to have a loving relationship with you and me. But not like other relationships. Far from it. He wants us to be connected to Him forever.
And because He loves us that much, it should help us to understand, or at least work to understand, others. That's why I wrote a song about it way back in 1978. Here's what I said…
Understanding
It isn't always easy.
It isn't always hard.
The choice is yours to play
The winning or losing card.
It isn't always visible.
It isn't always hidden.
There is a light so beautiful,
You'll think that it's forbidden.
Oh, I believe in understanding
In understanding each other.
Sooner or later we'l find the key
The key to the heart of our brother.
It isn't always peaceful.
It isn't always loud.
Sometimes you find yourself alone.
Sometimes you're in a crowd.
It isn't always happy.
It isn't always sad,
And with a little understanding…
It isn't always bad.
© 1978 Tony Funderburk (August 24)
Stay tuned,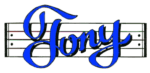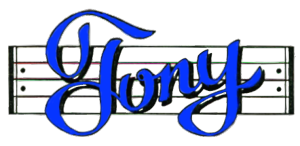 Sign up for my Rhyme and Reason emails. (good stuff for Fa-Ree)
Get my Rhyme & Reason Podcast delivered right to your device. (also Fa-Ree)
My books are also on Amazon.com or Apple Books
Grab yourself an un-cool T-shirt
Or how about some music for kids