OK, it's a new day. And this is the day to get started on your life, if you haven't already. I'm talkin' about your abundant life. The life that's yours for the asking. But seriously, get started today. Because tomorrow is too late. And that's a guarantee.
You absolutely can't do a darn thing about yesterday. It's gone. Let it go.
And tomorrow doesn't exist. It's a concept. A word we use to wrap our minds around the continuation of time. So, don't try to base your life and decisions on a day that doesn't exist.
Here's the way I put it a long time ago: "Today is tomorrow's yesterday and yesterday's tomorrow."
(By the way, you can get it on a t-shirt. Click here Today.)
And I've talked about this, in some way or another, several times over the years. But you might be one of those people who's worried about the future. If you do, and you're a Christian, you're sinning. Because Jesus said, "Therefore do not worry about tomorrow, for tomorrow will worry about its own things. Sufficient for the day is its own trouble." And He didn't say that just to hear himself talk.
If you worry about the future, and you're not a Christian, you've got bigger fish to fry. Because your soul is in danger.
And tomorrow is too late to do anything about it.
Maybe today is so difficult that you prefer to live in the past or the future. If so, I encourage you to take a close look at where your focus is. And see if it's all on you and your problems. And if life feels too hard to even get up off the couch, chair, or bed, then stop relying on feelings.
Have you ever heard of the "Apostle Paul?" If not, please look for him in the Bible. You can find his letters (aka epistles…aka "books") in the New Testament section. And if you're not even sure where that is, open a Bible and turn right and don't stop till you get there.
You'll find out about Paul in the "book of Acts." And his letters go from the next book, Romans, through another book called "Philemon". (that's pronounced Fy lee mun by the way). Paul said many things I love. And one of my favorites is, "I press toward the goal for the prize of the upward call of God in Christ Jesus".
In other words, keep looking up where the prize is, not here in your problems.
One more thing…"love your neighbor as yourself". And when should you start? Say it with me…
Today is the day you've been waiting for…today.
Tomorrow is too late, so please don't wait.
Today is the day. Concentrating on today
You'll accomplish more in life, don't hesitate.
Here's the link to that uncool t-shirt again
Stay tuned,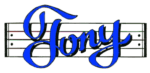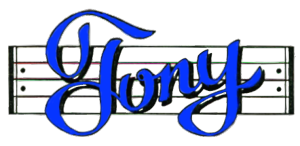 Get my Rhyme & Reason Podcast delivered (free) right to your device.
My books are also on Amazon.com or Apple Books
Grab yourself an un-cool T-shirt
Or how about some music for kids