Get The Rhyme and Reason Podcast Delivered, Free Apple Podcasts | Google Podcasts | Spotify | Amazon Music | Android | Pandora | iHeartRadio | Stitcher | Podchaser | Podcast Index | Email | TuneIn | Deezer | RSS | More
You ALWAYS have a third choice. Despite what 99% of movies, TV shows, and songs would have you believe, you do.
When you're told you only have two choices, take a little time to think that through. Very often, the reason they say that is just because that's what they've heard. And the people who told them that heard it somewhere else. And so on, and so on, and so on. Two choices becomes a dark tunnel of no return.
But a third choice can be like a floodlight.
As I write this, it's an early Tuesday morning. I hear the early birds singing outside. And the rest of the neighborhood is quiet and peaceful. That's the kind of peace you can have, in this chaotic, confused world, when you understand the value of a third choice.
That old "lesser of two evils" way of choosing has gotta go. Because it creates a swampy whirlpool. And you don't wanna get caught in it when it's flushed down to hell. And it will be flushed one day.
According to some well-known (and well-intentioned) marketers, I'm not supposed to just tell you about this. I'm supposed to storify it. Because everyone enjoys a good story. But not many, if any, enjoy being told what to do or not do. So, since I certainly don't want to do that to you, check this out.
A restaurant owner was shot by burglars. Fortunately, paramedics got to him before he bled out. And they rushed him to the hospital. He was conscious as they wheeled him into the ER surgery unit. But he could see the looks on the doctors faces. He could tell they didn't think there was much hope.
Before they started to operate, someone asked him if he was allergic to anything. He said, "Yes. Bullets." And they laughed. So, he said, "Look, I'm choosing to live. So operate on me as though I'm alive. Not dead." And thanks to his attitude, and their skill, he pulled through with flying colors.
Hopefully you gleaned the third choice from that.
Your life can benefit from your courage and conviction, too. Refuse to accept the status quo narrative. Be creative. Get wisdom. And courage.
Be the better man or woman your Creator has in mind for you. Ask God to help you trust Him for better choices. Following Him and His advice will never lead into dark places. In fact, following Him will make you a light in dark places. Ready to shine? Then refuse to assimilate and…
Learn Those Lines
Back in nineteen seventy-three
I believed the whole world would be
Just as free as the dreams that dwelled inside me.
Maybe I was naive and young.
Maybe life was speaking in tongues.
I would say let the bells of freedom be rung.
But time can temper the freest of souls.
Life has ways of changing our goals.
If we play a part, who hands out the roles?
Learn those lines…everybody…learn those lines.
Let that little green monster tell you what to say.
Learn those lines…everybody…learn those lines.
Just remember what you do comes back to you someday.
Back in nineteen and eighty-four
We thought big brother was right at the door,
But he came in through the TV and stuff at the store.
Maybe I've grown older and fat.
Maybe I'm not the virginal cat
Who could sit on a side and be proud where he sat.
Now, we chase the innocuous cause…
Standing for and laying down laws.
Yeah, we walk like the cat, but we don't have the claws.
Learn those lines…everybody…learn those lines.
Let that little green monster tell you what to do.
Learn those lines…everybody…learn those lines.
Just remember what you do is gonna come back to you.
We can't go back…and we can't stay here,
If we can't throw away the fear
And change those lines…those lines we learn, they burn.
© 1989-2017 Tony Funderburk
Stay tuned,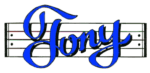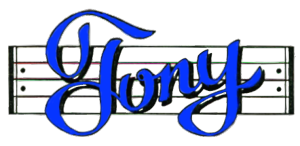 Share this link with everybody you know, so they can jump on the Rhyme and Reason Bandwagon
(My regular emails about the essentials of life, AND some music and other good stuff, for Fa-Ree)