Podcast: Play in new window | Download
Tune In To Rhyme and Reason Apple Podcasts | Google Podcasts | Spotify | Amazon Music | Android | Pandora | iHeartRadio | Stitcher | Podchaser | Podcast Index | Email | TuneIn | Deezer | RSS
Yesterday I wrote about a nostalgic memory. And I talked about June bugs. If you didn't catch that post, check it out. But now I want you to think back in your own life. And go as far back in your past as you can. Because I want you to see yourself as small as possible.
OK, are you there yet? Way, way back to when everything was left up to "the grownups." Can you see it? Great.  Now…pick up where you left off. And this time, get it right. and pass this on to as many of your friends and family as possible. Because if we can get enough of us to go back, start over, and do it right, we can change the world.
Now, as far as I can tell, there's only one possible flaw in my theory. Keep in mind, I haven't worked this out on even a singular level. But work with me here. Because I'm not talking about leaving your adult brain here.
No. Think back to that time and take your adult brain with you.
I know…in fact, I'm willing to bet…most of you have seen enough Marvel movies to understand the validity of my theory. Sure, there will be time travel naysayers. But they're just cosmic killjoys who wouldn't know an excited molecule if it was in their own brain.
So, you and I are gonna have to carry the weight of this adventure on our own brain power.
Because, I don't know about you, but I'm particularly fed up with virtue signalers and cancel culture creeps. And zapping back to when they didn't exist sounds mighty inviting.
Matter of fact, I think if we just zap…uh-oh.
I think I dozed off there for a couple of minutes. And my fingers kept typing. Must've been typing out something deep in my subconscious. Oh great. Now, I gotta go back and edit this before I post it.
C'mon man.
Well, sorry about that everybody. Here's a few rhyming lines you can read amongst yourselves while I edit.
(Oh brother, I gotta get more sleep tonight.)
Is there a day you go back to when you think of better times?
Or do you think that day is somewhere up ahead?
But either way it's a day when all your cares will melt away,
And then your life will be fulfilling dreams instead.
Well, let me say, I'm for living with that hope inside your heart.
I do believe in looking for a better way.
But cares won't go until you know your Creator loves you so.
That's how the better times you need begin today. ~Tony Funderburk
Stay tuned,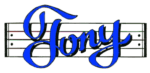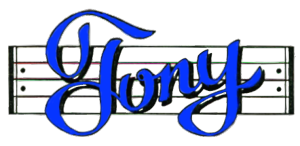 Get my Rhyme & Reason Podcast delivered (free) right to your device.
My books are also on Amazon.com or Apple Books
Grab yourself an un-cool T-shirt
Or how about some music for kids