Good people, everywhere, want the bad stuff in this world to be over. They wanna see the end of night. The final curtain on this world of cold, darkened hearts. And it's no wonder. Because the darkness, this seemingly endless night we're experiencing, is full of terror.
But a lot of the good people, everywhere, realize it's darkest before the dawn.
And that reminds me of my extremely long 24 hour drives across America back in the 80's and 90's. The worst part of the night was just before sunrise. Because that's when the road was the darkest. And I couldn't look side to side. So, the road did its best to hypnotize me to sleep. And I fought to make it till morning light.
So, in spite of how dark this world feels, remember…it can get darker. A lot darker. And it probably will. In fact, it surely will as long as those who hate God continue to gain the confidence of "the majority."
But, hope springs eternal. Especially the hope found in the Eternal One.
His light will be the end the night.
But only for those who look up, with hope and joy in their hearts, and sing…
How Long Till
How long till we see the vengeance?
How long till You make things right?
Lord, how long till the trumpet blows
And calls us into flight?
How long till we see the Savior?
How long till the end of night?
How long till Your trumpet blows
And takes us out of sight?
We need the Truth! But the world doesn't care.
They can't see design; though it's everywhere.
No absolutes, and they're absolutely sure.
They worship time and bow down to chance.
They give themselves up to circumstance.
I have to say I don't comprehend the allure.
(repeat chorus)
Our bodies ache; You can hear the groans.
We twist Your words into sticks and stones
And wield them around like giants in a trance.
This posturing while the world looks on
Just makes them ask where our minds have gone,
And I don't blame them; it's such a silly dance.
(repeat chorus…inst…repeat chorus to end)
© 1999 Tony Funderburk
Stay tuned,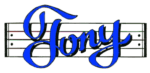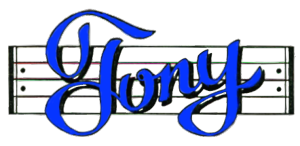 Get my Rhyme & Reason Podcast delivered (free) right to your device.
My books are also on Amazon.com or Apple Books
Grab yourself an un-cool T-shirt
Or how about some music for kids