Maybe it's time to stir it up
Back in days of musicians getting paid like they were actually providing a good service, I used to sing that song. A Bob Marley song called, Stir It Up. And it was real crowd pleaser. Other songs of his were, too. Jammin' – Is This Love – No Woman No Cry – and the list goes on. The cool reggae beats, the easy lyrics. What's not to like? Unless you don't like reggae, of course. (say it isn't so) And I can still belt 'em out by the way. If and when I'm stirred up enough. (slight pun intended)  

Get The Rhyme and Reason Podcast Delivered, Free Apple Podcasts | Google Podcasts | Spotify | Amazon Music | Android | Pandora | iHeartRadio | Stitcher | Podchaser | Podcast Index | Email | TuneIn | Deezer | RSS | More

But the Stir It Up song isn't what I'm talking about right now.
I'm talking about your gift. You know, that special something you have. And don't tell me you don't know what it is. Because you do, right? And I know you do because that gift comes from God. He wants you and me to be able to do wonderful things. Especially if we remember Him and mention Him when we do. And that's not too much to ask, is it?
A lot of Christians, me included, like to spread the message found in 2 Timothy 1:7. And it's a great message. Because it reminds you how God gave you a powerful brain and love. Plus, it helps you see any fear you might have didn't come from Him. Great thought tools.
But just one verse before 2 Timothy 1:7 is another reminder. And it's Paul reminding Timothy (and us) to take action. Paul says "to stir up the gift of God which is in you." Yeah, you gotta stir it up.
Stir up your gift or it'll stagnate.
And the Bible is replete with verses and chapters where God encourages and even requires us to take action. He created us with wonderful, powerful brains. And He loves to see what we can do with them and His help.
But God didn't build automaton robots. You and I are sentient beings with one amazing gift in common. An independent will. In other words, you can choose to use your brain. And you can choose to love. Or you can choose to ignore it all. But God didn't predetermine whether you would or wouldn't. He took a risk.
Because you and I can choose…and because we live in a broken, fallen world…we make a lot of bad choices. I know I have. And, if you're honest, you know you have, too.
So, it's crucial to lean on the infinite wisdom of your Creator instead of your own. And that choice will help you "stir up the gift of God" in you. But what if you don't know what your gift is? And how do you stir it up?
Well, if you're a Christian, I encourage you to go through Paul's writings in the New Testament. Just in case you didn't already know this…Paul is the only apostle to the gentiles. In other words, everyone who isn't a Jew. And that probably describes you. Right?
I dare you to read Paul's writings and not feel something stirred up inside you. See what he went through just to share the incredible message, and gift of Grace, paid for by Jesus. Read Paul's letters with your powerful brain open to amazing grace and love.
I believe you'll be stirred up.
Power and love and a well built brain
Can help you avoid a lot of pain.
But you've got to stir it up each day
To push all those doubts and fears away.
Trust in the One who can set you free.
You'll be glad you did. Just wait and see.
Stay tuned,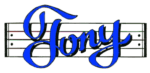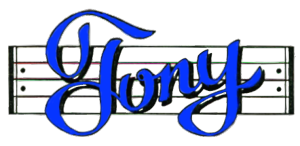 My books are also on Amazon.com or Apple Books
Grab some Merch
Or how about some music for kids