Podcast: Play in new window | Download
Tune In On iTunes Apple Podcasts | Google Podcasts | Spotify | Android | Pandora | iHeartRadio | Stitcher | Email | TuneIn | Deezer | RSS | More
Back when I was about 12 or 13, in the mezzaluna phase of the twentieth century, my Mom forced me to endure unfathomable torture. She drove me to a quiet hillside, out on the backroads of Eastern Kansas. And she turned off the ignition to the '48 Chevy pickup, opened the driver's door, stepped outside, and said, "OK, slide over behind the wheel." (for the sake of accuracy, it was either a '48 or '47 Chevy pickup) So, I did. And she climbed into the passenger side and announced, "You're gonna learn to drive a stick shift."
OK, truth be known, this wasn't some sort of unfathomable form of torture. In fact, I had been bugging her to teach me. For days and weeks leading up to that moment. Because I was gonna get some jobs working for some farmers who'd have me driving pickups and tractors and such.
So, there we were in this large, green Chevy pickup. And Mom had made sure to pull right up to the bottom of a fair-sized grassy hillside. Because, obviously, she was a monster mom who was determined to humiliate me. Yeah, hardly. She wanted me to learn manly stuff. And a manual transmission vehicle is an excellent start. I mean, c'mon…manly and manual both start with man. So, duh.
Anyway…
Mom first showed me the shifting pattern on the stick shift.
And then she said, "OK, left pedal all the way in with your left foot. Right foot on the middle pedal. And start it up. I followed the instructions perfectly, and the '48 Chevy pickup roared to life. My 3 pedal lesson had begun.
Yeah, everything was great so far. But then Mom said, "Now, gently let the left pedal (aka the clutch) out as you lift your right foot off the brake and gently push the accelerator and give it some gas. Let's go up the hill."
So, I followed her instructions, and naturally we went right up that hill.
Uh…not so fast. Actually I stalled out the engine. And there we still were.
"That's OK," Mom said. "Turn it on again. And let's give it another try."
And we repeated that process a second time with the same results. But then, on the third try, I got the clutch to accelerator ratio just right. And we DID go up that hill. That's the day my appreciation (and dare I say "love") for driving manual transmission vehicles was born.
Matter of fact, the first car I bought (for $265) had a manual transmission. A '65 Plymouth Fury with 3 on the tree as they used to say. Then, I had 3 automatic transmission cars. And none of them lasted too long. But then,  I bought the famous Little Blue Truck with 4 on the floor. And eventually with 5 on the floor. That was in 1979. And I still drive that Little Blue Truck.
Most people won't (and wouldn't) care to keep any vehicle that long. Because it's not cool enough. Or modern enough. Or techie enough. But most people don't appreciate the craftsmanship in a vehicle that can last that long. And most people certainly wouldn't drive something with 3 pedals.
But maybe you're not one of those people. Maybe you understand and appreciate (and dare I say "love") the feel of a stick shift and 3 pedals. If so, you deserve some swag. The t-shirt that helps you show the world.
Mine's on its way. And I'm gonna wear it as often as I can. Especially when I know I'll be around those namby pamby automatic cars, SUV's, and pickups. And especially when I know I'll be around "delicate" guys who don't know the difference between a stick shift and chiffon shift.
And like the Beach Boys sang…
First gear (honda honda) it's alright (faster faster)
Second gear (little honda honda) I lean right (faster faster)
Third gear (honda honda) hang on tight (faster faster)
Faster it's alright
Stay tuned,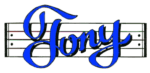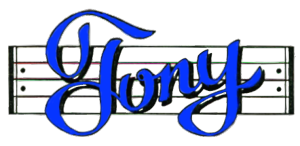 Get my Rhyme & Reason Podcast delivered (free) right to your device.
My books are also on Amazon.com or Apple Books
Grab yourself an un-cool T-shirt
Or how about some music for kids