Podcast: Play in new window | Download
Tune In On iTunes Apple Podcasts | Google Podcasts | Spotify | Android | Pandora | iHeartRadio | Stitcher | Email | TuneIn | Deezer | RSS | More
Just think if you lived back in the days of gladiators. And imagine if you had to go out and fight for your king with an invisible suit of armor. Sure, it would be much lighter. So, it would be so much easier to stand up than if you wore that heavy metal armor they had back then. But do you think you'd feel powerful and safe?
I bet you'd be more likely to feel vulnerable. Right?
But what if your king promised you'd win the war and you'd get a mansion for your efforts? Now, it's starting to sound better. But invisible armor? How's that gonna work?
Well, you and I don't have to stand up in the gladiator days.
But if you're a Christian, then you're expected to get up every day and put on your invisible armor. General Paul issued the order way back when. And you might recall…he said you should stand…
"having girded your waist with truth, having put on the breastplate of righteousness, and having shod your feet with the preparation of the gospel of peace; above all, taking the shield of faith with which you will be able to quench all the fiery darts of the wicked one. And take the helmet of salvation, and the sword of the Spirit, which is the word of God…"
So, what do you think about that invisible armor now? Does it make you feel less vulnerable to know it's made of eternal material? It should. Because all that heavy metal stuff turns to rust. And all the weapons formed against God will not prosper. So, that should sort of put it in a better perspective.
But remember, when you wear the armor…and when you shine your light…you could lose friends. And people who tend to condemn "judgmental people" will start judging you. And lots of other people might laugh at you. They'll probably look for opportunities to mock and ridicule you in public.
But if that happens, you know you're on the right track. So, bravely put on your armor, smile, and…
Take A Stand
If you take a stand and you stand for the Way,
You might never be rich.
But no gold here beats the treasure in Heaven,
And you'll know which is which.
Angels are gonna rejoice,
And we're gonna get to see how
The Lord will judge the ones who wait.
So better take a stand right now.
If you take a stand and you stand for the Truth,
You could lose a good friend.
But if you lose the whole wide world
And keep your soul, you win in the end.
All eyes are gonna look up.
All knees are gonna bow,
And when that time comes it's too late.
You gotta take a stand right now.
If you take a stand and you stand for Life,
People might laugh and make fun.
And Jesus didn't say it was gonna be easy,
But you'll be with Him when this life is done.
No more livin' like this;
By the sweat of your brow,
And if you want God's paradise,
You better take a stand right now.
© 2008 Tony Funderburk
Stay tuned,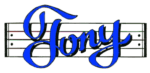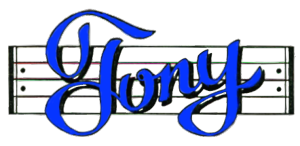 Get my Rhyme & Reason Podcast delivered (free) right to your device.
My books are also on Amazon.com or Apple Books
Grab yourself an un-cool T-shirt
Or how about some music for kids