Podcast: Play in new window | Download
Tune In On iTunes Apple Podcasts | Google Podcasts | Spotify | Android | Pandora | iHeartRadio | Stitcher | Email | TuneIn | Deezer | RSS | More
I remember singing what we called "old spiritual songs" way, way back when I was in choir in high school. One, that always comes to mind, said "soon ah will be done uh wit da troubles of da world. Goin' home to see my Lord."
And my high school was composed of 99.99% latte toned people. I can only recall one or two chocolate toned people in the whole four years of high school.
So, there we were. Latte kids singing chocolate spiritual songs.
Sounds delicious when you put it that way, doesn't it? And it was.
I loved those songs. And I think most of my choir mates did too. And we loved 'em because they weren't the norm. I think our choir director, Mr. Scarcella, enjoyed musical excursions off the beaten path. That's what made him my favorite teacher.
By the way, in case you've never visited my website or read my blog posts or listened to my podcast episodes, I went to public school. Not private. And not Christian.
Public (aka government) school.
And my first solo vocal medal (a 1, which is best) was for my performance of a spiritual song. The words to the song were based on Psalm 27. And I can still hear myself practicing it over and over.
"The Lord is my Light and my salvation.
Whom then shall I fear? Whom then shall I fear?
The Lord is the strength of my life.
(crescendo) The Lord is the strength of my life.
(crescendo more) Of whom then shall I be afraid?
So, while I do have responsibilities IN this world, I have even more important responsibilities TO this world. Especially to fellow believers. Here's how I know.
Paul said it like this…
"Let the word of Christ dwell in you richly in all wisdom, teaching and admonishing one another in psalms and hymns and spiritual songs, singing with grace in your hearts to the Lord."
And I hope to get better at that. Because I want my remaining days, weeks, months, and years on Earth to become more significant. Not less.
So, if I sing a song that makes you think, or wonder, or even feel guilty, I hope you understand my motive. And I hope wisdom rings through each note and syllable.
I want that grace in my heart, I want that grace.
Oh, let that Light from above shine on my face.
Don't want this world and its fear
To pin me down and keep me here.
I want that grace in my heart, I want that grace.
Stay tuned,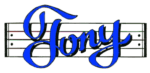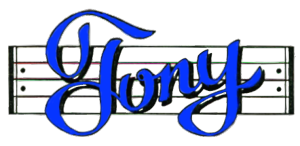 Get my Rhyme & Reason Podcast delivered (free) right to your device.
My books are also on Amazon.com or Apple Books
Grab yourself an un-cool T-shirt
Or how about some music for kids