I'm singing with grace in my heart because…
…I'm supposed to. And because it's part of my job description. I'm not talking about the way I make a daily living. While that's vitally important it doesn't compare to my job working for the Creator of Heaven and Earth. The apostle Paul said it this way in his letter to the Colossians: "Let the word of Christ dwell in you richly in all wisdom, teaching and admonishing one another in psalms and hymns and spiritual songs, singing with grace in your hearts to the Lord."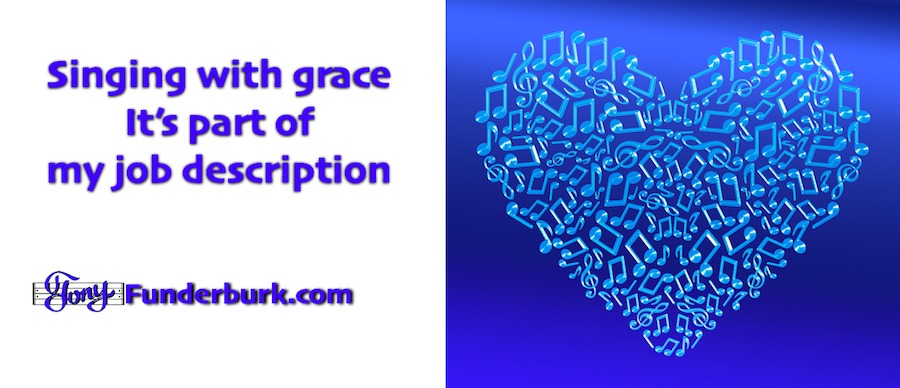 Now, don't misunderstand the concept. When I'm singing with grace, it doesn't mean I don't convey a strong (and sometimes convicting) message. In fact, quite the contrary. Notice that passage from Paul's letter where it says "admonishing one another". The dictionary defines admonish like this: "to warn or reprimand someone firmly". And to take the definition a bit further…to reprimand someone, according to the dictionary, means to "rebuke, especially an official one". And to rebuke someone means to "express sharp disapproval or criticism of (someone) because of their behavior or actions". In other words…words and music shouldn't be just all about peace, love, and joy.
So…singing with grace includes criticism?
In a word…yes. But that's a good thing. When you receive a critique on something you've written, you have an opportunity to review and improve your writing. While it's true, the critic might be wrong (they often are), it's still another set of possibly more objective eyes. And their perspective might give you a clearer view of what you transmitted and how it was received.
That's what I do when I'm singing with grace about the Grace I've received from Jesus. I love to be creative. But I also prefer to tell it like it is without pulling punches…when necessary. For example, I've sung against evolution with these criticizing words:
In awe of all creation and how it all could be
The fairy tale illusions increase with every year.
The wrinkled plans expand…exponentially…
Until one day, perhaps, a duck becomes a deer…yeah, right. (from my song "Fast Forward")
I've also sung against abortion with words like these:
It should be so easy to just see we're not free
As long as the innocent die.
To say that it's legal we spit on the eagle
That stands for what we once held high.
Then there's my song called "You Just Don't Get It" about trying to be your own king:
Well you idolize with your idle eyes
Your body wants what it wants, and you let it
You identify what you deify
You'll see the kingdom, but you just don't get it.
If I'm not singing with grace, be sure and let me know.
You can admonish me with your own psalms, hymns, and spiritual songs. Or simply drop me an email through the form over in the sidebar and tell me why you don't agree with me…or even why you do. When you do, I'll send you some songs and a rhyming ebook for little kids. So, what do you have to lose?
Stay tuned,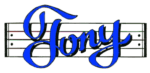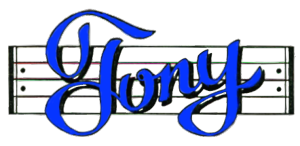 P.S.  Share the rhymes and reasons with your friends and family. And let's stay connected. Like this…
Join my Rhyme and Reason Club
Discover my ebooks on Amazon.com or Smashwords
Subscribe to my Podcast on iTunes – OR Google Play OR Player.fm
Connect with me on LinkedIn
Circle me on Google +
Follow me on Twitter
Watch my videos on YouTube
Find me on Facebook
Or use the social media links below