Everybody has selfish desires
Yeah, it's a fact. An unflattering fact. But a fact nevertheless. You have selfish desires. And I do, too. But they don't have to rule over you. Trouble is…most people in the world allow that to happen. In fact, they prefer it that way. So, what's a "good person" to do?


Podcast: Play in new window | Download
Tune In To Rhyme and Reason Apple Podcasts | Google Podcasts | Spotify | Amazon Music | Android | Pandora | iHeartRadio | Stitcher | Podchaser | Podcast Index | Email | TuneIn | Deezer | RSS

First, acknowledge that you're not a "good person". Because of your selfish desires.
"What?! Me, not a good person? How dare you, Tony!"
Ooh…that's a tough one, right?
Sure, you and I might get along and enjoy a conversation over a cup of coffee. And we might even have a lot in common. So much so that we could become lifelong friends. Even have each other over on holidays. But you're still not a "good person." Because of that darn selfishness thing going on inside you.
Now, easy there champ. You can say the same thing about me. And I won't even hold it against you. Why?
Because the truth matters.
And if God, Himself, says nobody is good, then it's gotta be the truth. Right? Right.
And He does say that. But what He also says…more times than once…is, you and I are redeemable. We don't have to be selfish, little knuckleheads forever. But most of the people in the world don't wanna hear about His solution for our problem. Because they wanna be their own king…or queen.
Sadly, they don't realize their selfish desires lead to eternal fires. And whether those fires are literal or figurative doesn't matter. What DOES matter is, they never burn out. And the souls caught in those flames will never find relief. So, here's what I recommend.
Trust in the only good person who ever lived.
And get off your high horses.
Up on the mountains of self…
Looking inside of our hearts, we think we see.
Fallible searchers are we…
Without a standard to judge, how high we can be!
We're riding our high horses.
We're wearing our best leather and lace.
Yes, we're riding our high horses…
Hoping to ride them away…
Ride them to favor and grace!
Stay tuned,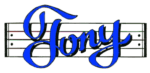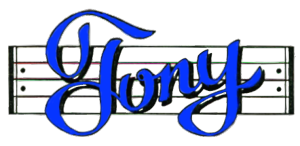 My books are also on Amazon.com or Apple Books
Grab some Merch
Or how about some music for kids