See ya later is truer for data than people
Back when I was on the road, full time as a professional musician, I wrote a song called See Ya Later. You can click the link and find out a little more about it if you like. But I'm not talking about that right now. Because this is about the here today, gone tomorrow world of digital data.  

Podcast: Play in new window | Download
Tune In On iTunes Apple Podcasts | Google Podcasts | Android | Email | RSS

And I said see ya, sayonara, and so long to a bunch of data yesterday.
Because my external hard drive…the one I store almost 2 terabytes of data on…decided to not show up for work last week.
And by "show up" I mean the hard drive wouldn't show up in my list of accessible drives from my computer. Of course, lesser humans would have panicked. But Rhyme & Reason Man was not phased.
Well, maybe phased. But not fractured.
Because I dived into my Disk Utility app, on my laptop, and discovered the external hard drive apparently caught a cold. Or maybe it was a virus. There's a lot of that going around I hear.
Anyway…
Turns out, something had messed with the hard drive's partitions. And it showed as having more data than it even holds. What?! Sort of reminds me of a scene from an old Monty Python movie (I never saw). A huge guy says, "If I eat another bite, I'll explode." But he got talked into it. And, sure enough, he exploded.
Back to the external hard drive.
No repair modes worked. And no amount of begging, pleading, or banging was able to coax the hard drive back to work.
So, I lost all the data I have. And everything I'd ever worked on in my entire life vanished into thin air. Plus, my wife left me. And now, I'm sitting here, in a gutter somewhere near downtown Loserville, writing this with the last few minutes left on the battery of my little iPad.
Yeah, right!
Actually, what I did was totally erase my external hard drive. And now it shows up as accessible from my laptop. Pretty keen, right?
But wait! Where's all my data?!
Ha! Backed up in a Blaze. On my BackBlaze cloud backup account that is. So, all my data is still accessible. I just have to go through a slow, lengthy process of prepping giant zip files. And then I download them to my external hard drive. Finally I de-zip them, and they're back in business again.
That's the great thing about the digital world.
Files aren't gone for good unless you go out of your way to make sure they are.
But you?
Well, you're not digital. In fact, you're way more analog than you might even imagine. And when you get erased, and you WILL get erased, there's no man-made way to bring you back.
No transfers from the cloud(s).
And absolutely no return from Nowheresville. Just gone. Finito.
Unless…
You decide to make sure you can still go on
After everything you are here is all gone.
And you trust in your Creator. So when you say, "See ya later"
You'll be heading for the everlasting dawn.
Stay tuned,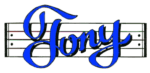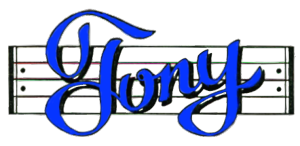 Get my Rhyme & Reason Podcast delivered (free) right to your player.
My books are also on Amazon.com or Apple Books
Grab yourself a cool tee
Or how about some music for kids