This is something interesting I found out a little while ago. On this date, December 27, way back in 2005 an announcement came out that 'Crazy Frog' by Axel F was the best selling UK ringtone of that year. You might be asking, "Why are you talkin' about a ring tone, Tony?" And the short answer is, "Why not?"
But Ring Tone Tony has a more self-serving answer, too.
Before I get to that, though, you're probably wondering what the second and third biggest selling ring tones were for 2005. I can just sense how strong that question is pounding in your brain.
So, here you go. 'Tweet Tweet' by Sweetie Chick was the second biggest selling ring tone for 2005. And '(Is This The Way To) Amarillo' by Tony Christie and Peter Kay was the third biggest seller. And with that information (and a smartphone) you can receive phone calls from just about anywhere in the world.
Oh yeah…I also discovered this little factoid in that ring tone article. At that point, in 2005, the UK ringtone market was worth more than double the value of the CD singles sales.
Do you see what happened there? Ring tones outsold CD singles! That's crazy. Because who cares about some musical blip on a phone? Well, apparently lots more people than I would have ever imagined.
Before I knew any of that information I had already experimented with ring tones.
And I created quite a few of my own. And I still use some of them on my phone to identify certain callers. My favorite is my personal song for Elgielene. Yeah, she has a one-of-a-kind ring tone. And it's only available on my phone. And it only identifies one person in the whole world.
But that takes me to my self-serving reason for bringing all this up. I created a collection of Pro Life ringtones. And you can get them all just for jumping on the Rhyme and Reason Bandwagon. That's the catchy name for my free (almost daily) emails.
Add your email address at the first link below my name. And you'll get a bunch of freebies. Yeah, you could call it a bribe. But I prefer to call it stuff you can't live without. Get yours today. And boost the status of your phone.
Stay tuned,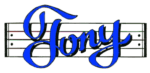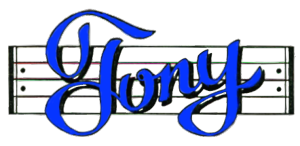 Jump on the Rhyme and Reason Bandwagon and tell everybody you know. (good stuff for Fa-Ree)
Get my Rhyme & Reason Podcast delivered right to your device. (also Fa-Ree)
My books are also on Amazon.com or Apple Books
Grab yourself an un-cool T-shirt
Or how about some music for kids