Remarkable meaning – what does it mean?
Don't write to convey a remarkable meaning. Don't sing, compose a song, dance, paint, drive a truck, mow a lawn, run a corporation, run a race, or anything else for the sake of a remarkable meaning. Being remarkable should never, ever, ever…never, never, ever be your end game. OK…have I made myself clear on that point? Good. Then, I can move on…
So, does anything have remarkable meaning?
Whatever you do, for a living, or for a cause, or for another person, should be something you're willing and able to do well. Even if you don't love it or even like it. And even if you're planning on moving to something else. Because everything you're doing is laying groundwork (or building on your current groundwork). A foundation for who you are and how you will be perceived.
You won't be remarkable simply by advertising integrity, honesty, and values. Advertising doesn't bestow any of them on you or your customers and clients. Instead, try this…when someone asks to borrow your pen, give them one. When someone asks where the nearest diner is, offer to take them there. When someone is counting on your agreed upon deadline, deliver in advance of it.
In my worldview this is called "love your neighbor as yourself".
You might have also heard the saying "do unto others as you would have done unto you". Same thing. If you wouldn't like it to happen to you, don't do it to someone else. And if you'd like to see a business run a certain way, run yours that way…regardless of who else is or isn't. What you'll see (and I agree it might take time) is people will begin to tell their friends, family, colleagues, and other business owners what an honest person you are.
By the way…telling is remarking. So, you'll be remarkable after all. Because your focus wasn't on how to be remarkable.
Wow…isn't that remarkable?!
Stay tuned,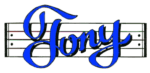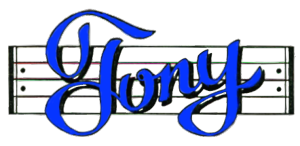 Remember, life has Rhyme and Reason because God made you.
Subscribe to
Rhyme and Reason with Tony Funderburk
Or subscribe with your favorite app by using the address below
Discover my ebooks on Amazon.com or Smashwords
Subscribe to my Podcast on iTunes – OR Google Play OR Player.fm
Follow me on Twitter
Watch my videos on YouTube
Find me on Facebook