Years ago I wrote about what an amazing place America is. And that's still true. From the fruited plains all the way up to, and past, the purple mountain majesty (which is the mountain shadow where I live). It's just an awesome place to live.
Except for one thing.
The purple mountain majesty and fruited plains are filled with people.
And that's not a bad thing in and of itself. I don't have anything against a large population of people. In fact, if you didn't have lots of people, you wouldn't have lots of your favorite stuff.
But with people comes what I call "stupid people stuff."
And America is overflowing with stupid people stuff.
I'm not talking about mistakes people make. Because everybody makes a lot of stupid mistakes. But stupid people stuff comes from people who'd rather stew in their own selfish desires than serve others with love.
And I don't mean that stupid, heart-shaped, pink balloon kind of love. That's not serving others. It's destroying others. By the millions. And stupid people enjoy doing that. Because anything they can do to thumb their noses at God is A-OK with them.
So, that's why I prefer the "heavenly country" I'm gonna live in when I leave America.
Yeah, I'm leaving America.
For good.
And I'm never coming back. And it's not an idle threat like stupid people who make stupid idle threats make. It's not even a threat. It's just a pure and simple fact.
And it's because I believe in more than what you can detect with your five senses. I believe in love. And I believe love (like us) did not evolve. Love came directly from the one, true, living, loving God of creation.
Nothing would exist if it weren't for Him. And wherever He is, there is life.
And in the God of creation is where you'll find the heavenly country. I found it. And that's where I'm gonna move to sooner than you can say the Lord's prayer. Backwards. Standing on your head, stacking BB's with boxing gloves on.
In other words, I hope it's a while before I leave America to go live in that Heavenly country. Because I'd like to annoy atheists, liberals, and other God haters for as long as I can. But, I'll definitely be moving.
And I hope you'll be one of the people I see there. One of the people I'll enjoy eternity with. But if you wanna be sure that happens, you gotta decide now. You don't need to climb up to the purple mountain majesty or cross the fruited plains to talk to God. Talk to Him from where you are. Right now.
Tomorrow might be too late.
Don't be stranded at the pearly gate.
Stay tuned,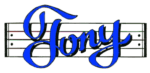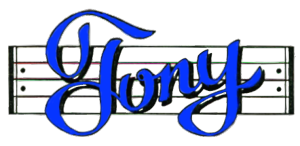 Get my Rhyme & Reason Podcast delivered (free) right to your device.
My books are also on Amazon.com or Apple Books
Grab yourself an un-cool T-shirt
Or how about some music for kids