Podcast: Play in new window | Download
Tune In On iTunes Apple Podcasts | Google Podcasts | Spotify | Android | Pandora | iHeartRadio | Stitcher | Email | TuneIn | Deezer | RSS | More
Here's a little something from nineteen ninety nine in nineteen eighty two. "Cuz they say two thousand zero zero party over, Oops out of time – So tonight I'm gonna party like it's 1999." Just in case you forgot, or something, I'm quoting from that famous philosopher, Prince. Or is it the artist formerly known as Prince? Or is it Skipper? Hey, I'm not makin' fun. Because according to
Wickedpedia
, Prince didn't like his name and actually wanted to be called Skipper when he was young.
But I digress. Boy oh boy did I digress.
Yeah, nineteen ninety nine was a hit in nineteen eighty two.
And you might be wondering why I didn't write them as 1999 and 1982. If so, good. But I'm not gonna share that with you. It's a deep, earth-toned secret. And if I revealed it to you, then everyone would know, and the mystique would be lost forever.
Anyway…
Back to the story. I was in a band back in 1982. And we often played in a very popular venue in the far south side of the greater Houston, Texas metro area. Popular then. But it's probably long gone now. Doesn't matter. Just know it was popular. Just like the music of Skipper…uh…Prince.
I remember we'd get the people up and dancing for our 45 minute sets. And the house DJ would keep 'em dancing with songs from Skipper…uh…Prince, John Cougar, The Cars, and other 80's faves. We built a very nice following there. And it was a blast to play for such enthusiastic crowds.
But I'm not sharing this because I was a Skipper…uh…Prince fan. Hardly. Instead, I've noticed how his more subtle lyrical innuendos seem so tame compared to what's trying to pass itself off as music these days. And the song "1999" is an example of what I mean. They lyrics are highly suggestive. But at least they don't come right out and say what was on Skipper's…uh…Prince's mind.
But so much of today's mu-sick (or that stuff they play on the radio that they're trying to pass off as songs) holds nothing back. In fact, it appears it's a no-holds-barred free-for-all world when it comes to pop mu-sick.
And one of the worst parts is…
Parents don't seem to care what terrible damage it does to their kids. In fact, lots of parents are just as likely to listen to the junk as their kids. And when I talk about the terrible damage, I mean the kind of damage that can last forever. Because, as old-fashioned as this might sound, the mu-sick is a form of rebellion against God.
Skipper…uh…Prince left planet Earth five years ago this month (April). And even though his parents were members of the Seventh Day Adventist denomination, I don't see any evidence he went to Heaven. I hope he did. But it doesn't seem likely.
So, the moral to the story is this. Rather than party like it's nineteen ninety nine, look for the love of Jesus like it's your last day. Because one day it will be.
Stay tuned,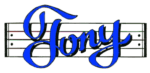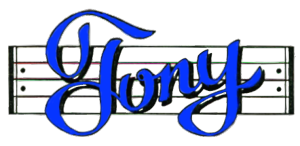 Get my Rhyme & Reason Podcast delivered (free) right to your device.
My books are also on Amazon.com or Apple Books
Grab yourself an un-cool T-shirt
Or how about some music for kids