Some nice people have had nice things to say
Remember this old saying? "If you don't any nice things to say, don't say anything at all." Or maybe you've heard this version, "If you can't say anything nice, don't say anything." Either way, you get the point. When someone is telling you that, it's usually to get you to stop saying what they think isn't nice. Right? Now, let me say, right away, this isn't a rant about the benefits or pitfalls of speaking your mind. I just wanted to share some things people have shared with me that have made my day.


Podcast: Play in new window | Download
Tune In On iTunes Apple Podcasts | Google Podcasts | Spotify | Android | Pandora | iHeartRadio | Stitcher | Email | TuneIn | Deezer | RSS | More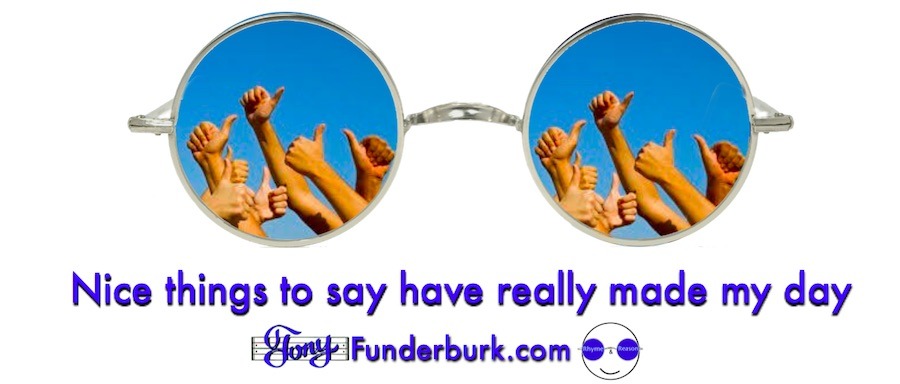 These people had nice things to say about me, so I wanted to share them with you.
Yesterday, something stood out as I was posting content to some of my social media and platform channels. A lot of people have had some nice things to say about me, and I haven't properly said thank you here on my website or on my podcast.
So, I'd like to share a few of the comments and feedback with you now. And if you're one of the people I mention, I hope I'm not embarrassing you. But here goes…
Talking about my Rhyme and Reason podcast, a listener going by the name "Keith Green" said: "I'm thankful for these segments with Tony. I've been looking for a means to decompress. I can't think of anything but listening to 'Rhythm and Reason' to decompress. The combination of words and songs focusing on Godly wisdom are just what God has ordered! Thank you!"  – Thank YOU, Keith Green.
Another listener to the podcast, who goes by the name, "Dittos", shared this review: "I've been enjoying each and every episode. Once I heard a few, I went back to the very first episode and played them through. That's like a hundred episodes, so I'm serious when I say these are fantastic! One of the most varied podcasts I listen to, out of 18 or so I regularly subscribe to. Rarely can someone sing, read prose, AND teach God's truths! But Tony does a perfect balance. I'm sort of a hardcore, black-and-white guy when it comes to Scripture and Tony helps me soften around the edges where my witness needs it without sacrificing one bit of the Sword of the Lord's effectiveness. Thank you Mr. Funderburk, I look forward to the next 100!"   Thank you Dittos!
(side note…there are almost 200 more episodes, now)
Some more nice things people have said…
I'm humbled and honored by what Heather Combs said on one of my social media channels. She's the author of a book on the subject of surviving suicides of family members. It's called "Teardrops That Tango". And she shared this: "Tony is The Words Music & Voice Guy! How do I coherently and concisely express my admiration and respect for his diverse professional body of work? It would require a writer far more gifted than I to adequately represent Tony's gifts as a musician, singer, writer, designer, blogger, and a dramaturg, as a professional man of theatre with music. His work with "3 Super Powers for Ads" is exceptional. I count myself fortunate to call Tony a professional associate, and even luckier to call him friend. Please do not hesitate to contact me directly for more information on this wonderfully gifted man."
Wow! I hope and pray I continue to live up to that.
Another lady I admire, Leslie Hanks, had this to say…and again, wow! "Tony Funderburk is a modern day Renaissance man! Whether you need his incredible singer, song writer, performance skills, or his ability to delight your children with their own personalized music, Tony is your go to guy! Tony is an accomplished copy writer, and creative talent. He's a talented voice actor and can meet all your your voice over needs. Tony Funderburk's versatility and creativity, combined with his integrity make him that special individual you'll never regret hiring for your comprehensive communication needs."
OK, I'm starting to have an out-of-body experience. It almost feels like I'm reading about somebody other than me. But there reason I shared these comments with you is because I want you to know how much it means to me. Like I say on my podcast: It means the world to me…more than you know. I don't take it for granted. And I've prayed for you, my listeners and readers, because of your kindness, support, and encouragement. You're awesome.
That's just one of my nice things to say about you.
But it'll have to do for now. I can't share everything everyone has said. Maybe I can add more in another post. Till next time, remember…there IS a rhyme and reason to life because God made you.
Be sure to jump on the one-of-a-kind Rhyme and Reason Bandwagon today, and I'll send you some free rhymes and reasons right away. Music, a book, and lots of good faith, hope, and love stuff.
And share with everyone you know. Don't keep the goodies all to yourself.
Stay tuned,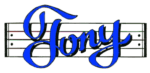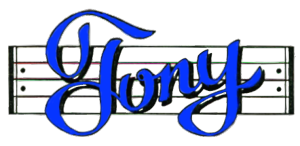 Subscribe to
Rhyme and Reason with Tony Funderburk
Or subscribe with your favorite app by using the address below