Negative and positive attitudes can both be caused by something. And you can look around and see plenty of places to put (or lay) the blame. Tyrants in control of many (or most) of the nations. Self-serving, thieving politicians. Ubiquitous drugs, legal and illegal. And the list goes on.
But I believe negative and positive attitudes are actually your fault.
Because, ultimately, YOU decide how you'll react to the problems in the world. And you get to choose which side of the attitude spectrum you'll show to the world.
My suggestion, and you can totally ignore me if you think my tips are just too simpleton, is to choose positive. Because when you choose to be positive, you'll almost immediately be different from almost everyone. And, for the most part, that's a mighty good thing.
Here are some tips I shared a few years ago. And they're still great recommendations:
Combine and or all suggestions and get positive. The world needs YOU.
I look for Everlasting holy clues
To steel myself through all this negative news
I dream the Everlasting wide-eyed stuff,
But I'm still aware that dreaming's never enough.
(from the song "Everlasting and Everywhere" off the Do Right collection)
Stay tuned,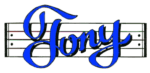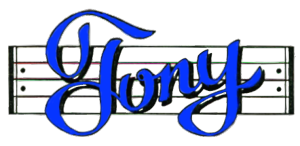 No-cost, low-cost, and premium ways you can help me share how life has Rhyme and Reason:
Tell everybody you know to Jump on the Rhyme and Reason Bandwagon
(emails with good stuff for Fa-Ree)
Get my Rhyme & Reason Podcast delivered right to your device. (also Fa-Ree)
Get digital Bible stuff from the same company I do.
My books are also on Amazon.com or Apple Books
Grab yourself an un-cool T-shirt
Or how about some music for believers, dreamers, and thinkers