Podcast: Play in new window | Download
Tune In On iTunes Apple Podcasts | Google Podcasts | Spotify | Android | Pandora | iHeartRadio | Stitcher | Email | TuneIn | Deezer | RSS | More
Journey with me, back to a time when masks weren't required to…well…just about anything. Except maybe to rob a bank of convenience store. Back to a time when music and fire fused together for a hit song. And I didn't care about it nearly as much as a particular objet du désir; or objeto del deseo. Or for those of you still wandering around in the world of English…object of desire.
Maybe Billy didn't start the music and fire, but it still started.
And even though I've referenced it multiple times already, you still don't know what in the world I'm talking about. Right? Exactly. Because I'm one of only two people in the world who would understand what I'm saying. But I'll clear it up for you now. And tie it all together so you can say…what? I waited around for this?!
OK, back to the start. Journey with me back in time. All the way back to 1989.
Listen closely. Do you hear that hit song about music and fire? It's playing on the radio, and the words are coming at you rapid fire. So, you gotta pay attention. And I'll bet you still won't get all the historical references flying past.
For example, here's the first verse…if you wanna call it that.
Harry Truman, Doris Day, Red China, Johnnie Ray
South Pacific, Walter Winchell, Joe DiMaggio
Joe McCarthy, Richard Nixon, Studebaker, television
North Korea, South Korea, Marilyn Monroe
Rosenbergs, H-bomb, Sugar Ray, Panmunjom
Brando, "The King and I" and "The Catcher in the Rye"
Eisenhower, vaccine, England's got a new queen
Marciano, Liberace, Santayana goodbye
See what I mean?
And would you believe I was in a band that covered that song? Well, sort of. And for a little while. Because there are a ton of words in Billy Joel's number 1 hit song from 1989, We Didn't Start The Fire. So many, in fact, that we had to keep them in front of us on stage. I can't imagine a song with that many words having even a remote chance of being a hit these days.
And rap doesn't count. Because those aren't lyrics.
Anyway…
Supposedly there are references to over a hundred headline events in that song. And they all took place between 1949, the year Billy Joel was born, and 1989. But I'm not gonna count to see. You can, if you want. But not me.
Because there was something else much more important, to me, about 1989. And it didn't have anything to do with Mr. Joel. But it sort of relates because there was a fire of another color started.
And the fire of another color is more of the perpetual type. You can probably guess why I say so. But I'm gonna tell you anyway. That's right. Because it's the fire of love.
That fire was started all those years ago. And it still burns brightly. (Yeah, I used the adverb instead of adjective) It's the kind of fire I don't mind taking credit for helping to start. And it's the kind of fire I can take with me wherever I go for now and forever.
And wherever you are today,
I hope you have your own fire,
A love that lingers far beyond
Just an object of desire.
Stay tuned,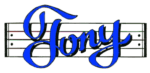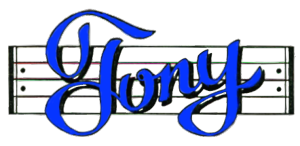 Get my Rhyme & Reason Podcast delivered (free) right to your player.
My books are also on Amazon.com or Apple Books
Grab yourself an un-cool tShirt
Or how about some music for kids