Morning Lullaby
What? Whoever heard of a morning lullaby? And who wants to go to sleep in the morning anyway? No, it's not actually like that at all. You know me. I get these silly notions in my head, and I'm just liable to write 'em down. And most of the time it's just excuses to stay in touch with you and let you in on some of the things I've been working on. Or what I've got hangin' around on the old external hard drive.


Podcast: Play in new window | Download
Tune In On iTunes Apple Podcasts | Google Podcasts | Spotify | Android | Pandora | iHeartRadio | Stitcher | Email | TuneIn | Deezer | RSS | More

And this so-called morning lullaby is one of those times.
On my Rhyme and Reason Podcast, I've been dropping some not-so-subtle hints about something I'll be sharing soon. And it'll be available here and on Amazon. It's gonna be a fun book and CD combo for kids. And it's based on my "Bedtime Buckaroos" collection of western themed lullaby songs.
Some of the songs have been featured on the podcast. But other episodes (like this one) will only have samples of the rest of the songs. So, when you get a chance, check 'em out. I know your kids, grandkids, nieces, or nephews will love 'em. Lots of other kids from  across America have enjoyed them already.
Till Mornin' Skies
Pull down the shades
Put a good fluff in the pillow
Mockingbird sings
From a limb out on the willow.
Bullfrogs and bugs
And a blue-eyed armadillo
Play the music all night…
Everything's gonna be alright…
So close your eyes till mornin' skies.
Moonbeams and dreams
You can almost hear 'em glisten
Stars become chimes
Lay your head down and just listen
Wise owl looks on
To make sure that nothin's missin'
For the song of the night
Everything has to be just right
Now close your eyes till mornin' skies.
Mornin' skies will bring a brand new day, but
Mornin' skies are still eight hours away…
So…(repeat 1st verse)
© 2011 Tony Funderburk
Stay tuned,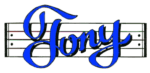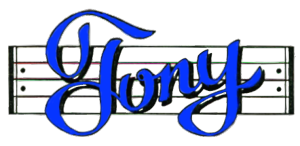 My books are also on Amazon.com or Apple Books
Grab some Merch
Or how about some music for kids
[mc4wp_form id="14357″]
Don't forget to tip your RhymeTender on the way out.
Subscribe to
Rhyme and Reason with Tony Funderburk
Or subscribe with your favorite app by using the address below