Get The Rhyme and Reason Podcast Delivered, Free Apple Podcasts | Google Podcasts | Spotify | Amazon Music | Android | Pandora | iHeartRadio | Stitcher | Podchaser | Podcast Index | Email | TuneIn | Deezer | RSS | More
Several years ago I shared an old love song I wrote. It wasn't for anyone in particular. I guess it was sort of a culmination of feelings and thoughts from different relationships. But I'd be willing to bet this melancholy art is a reflection of more than just MY experiences.
I'm sharing the lyrics to this melancholy art, down below.
And I'm gonna share the only recording I have of it in the Rhyme and Reason Podcast version of this post. The song's called "Slipping Slowly Away From Me." I recorded it on my old Yamaha MT 1X 4-track cassette recorder. And I used my Yamaha DX7 (the granddaddy of digital keyboards) along with my Yamaha RX-11and RX-21 drum and percussion machines.
Did I mention this recording took place in my motel studio? Yeah, when I was on the road full time, I'd have plenty of time to dedicate to songwriting and recording. But all the recording was done in a makeshift studio setup in whatever motel room I was in at the time.
And the technology of the day was my trusty 4-track cassette recorder. So, that meant that I had to ping-pong and bounce tracks. However, this song was just me singing, playing the electric piano sound in my DX-7 (to a programmed beat on the RX-11) and recording it all in one take. No ping-ponging. No bouncing. I think the song actually stands up pretty well. In fact, I might just do a makeover in my Mac studio.
As I mentioned, the song isn't and wasn't for someone in particular.
It was just words that worked their way to the surface as I thought about a melody and rhythm I played. But they sort of remind me of some lines from King David's Psalm 51. His terrible deeds had been discovered. And he didn't want to lose his connection to God. Read those words here. And see how gut-wrenching his anguish was.
Anyway, here are the lyrics to the song. Be sure to tune in to the podcast if you wanna hear my raw version from over 30 years ago.
Slipping Slowly Away
Even now I can feel your love slipping slowly away from me
I want to be yours and I want to be mine,
And I know there's no way that can be
It's a paradox of my heart and my soul,
But I can't change my ways, if I won't change my goal.
Well, maybe someday I will find I was wrong,
And there won't be a place where my heart can belong,
And even now I can feel your love slipping slowly away from me.
Day by day I can feel your warmth slipping slowly away from me
I want you to stay, but I think you should leave
And these two thoughts are killing me.
You can't expect much from a person like me.
I'm not sure what I am or for sure what I'll be.
I can't make demands on a heart that's so dear
'Cause I'm always so far when you want me so near,
And day by day I can feel your warmth slipping slowly away from me.
Slowly, you're slipping slowly away,
And I long for the day when we met.
Slowly, yeah you're slipping slowly away
And I wanted to say…that I won't forget.
© 1986 Tony Funderburk
Stay tuned,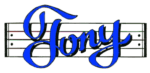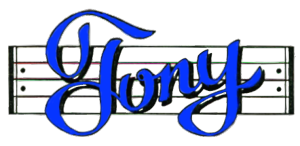 No-cost, low-cost, and premium ways you can help me spread the Word…
Tell everybody you know to Jump on the Rhyme and Reason Bandwagon
(emails with good stuff for Fa-Ree)
Get my Rhyme & Reason Podcast delivered right to your device. (also Fa-Ree)
Get digital Bible stuff from the same company I do.
My books are also on Amazon.com or Apple Books
Grab yourself an un-cool T-shirt
Or how about some music for believers, dreamers, and thinkers