Get The Rhyme and Reason Podcast Delivered, Free Apple Podcasts | Google Podcasts | Spotify | Amazon Music | Android | Pandora | iHeartRadio | Stitcher | Podchaser | Podcast Index | Email | TuneIn | Deezer | RSS | More
OK, this is a manly post. So, women are only allowed as long as they intend to use the information to help the men in their lives. Are we clear? Good. Let's proceed…
As I was searching for some clothes, online, yesterday, an ad popped up (who'd've thunk it) with a reference to manly clothes. And I thought, "Hey, that's definitely me. I'd better check this out." So, I clicked, saw some clothes that didn't impress me, and started to click away. But then some links popped up about masculinity. So, since I know how toxic that is, I took the bait and clicked one.
And I found an article about what's considered manly.
And the first thing on their list was muscles. They mentioned how, way back in the twentieth century, manly men were the muscular and strong types. Those were the type you'd see in ads and commercials. But nowadays billboards and TV ads lean more toward the "delicate" side (Does someone have some ginger? I think I'm gonna be ill).
But that's advertising. What about the real world. Well, it turns out women are more attracted to men who are at least moderately fit and muscular. And men tend to have more respect for other guys like that. They see them as inspiration and motivation to better themselves.
And that totally makes sense. Because no man should aspire to be delicate or porky.
Another manly attribute in the list was the ability to play an instrument AND sing.
And they made a point of stressing the two together. It's great to be able to play an instrument for an audience. But there's a much more highly regarded perception of the guy who can get in the spotlight and play AND sing. That kind of man is seen to be an educated and artistic person. A confident and even romantic person. And a guy who's more likely to have higher social standing because he's willing to stand up in front of a crowd.
Ok, Ok. I'm liking this article. It makes total sense.
Uh-oh…they just swerved in the wrong direction a little.
Because they said guys who ride motorcycles are considered manly. And the perception there is how women see them as risk takers. Guys who would probably lay down their lives, if necessary, to save the ones they love. Trouble is…there's the rather constant threat of laying down the bike. Plus, have you seen those guys who ride Harleys? Most of them don't exactly fit into that first muscular category.
Well, let's see what else defines masculinity.
Oh no. Another detour.
Smoking.
Apparently it's another risk related attribute of manliness. But I'm willing to bet more women, these days, find men more attractive (and manly) if they don't carry a pack of cigarettes around in their t-shirt sleeve.
Now, I really like the next two attributes of a real man. Beards and guns. There's nothing that distinguishes real men from women and boys than a beard. And this can be from a scruff to a full beard, although I recommend you skip the scruff.
Go for the real deal.
And the article mentioned a quote from Tony Robbins about guns. Apparently he made a point when he asked, "When a man puts a gun to your head, how important is he from 0 to 10?" Of course, that's not what any gun owner guy should have in mind for his weapons. But the point is…when you're willing to arm yourself and show that you're willing to defend yourself, that's pretty darn manly.
Next on the list is one I like because it goes back to the days when I was growing up. Back when men were more in control of their emotions. The article pointed out how people who turn even the smallest issues into earth-shattering scenes are called drama "queens." Not drama kings.
And while it's not un-masculine to cry, it's way more masculine to control your feelings if you're a man. Because it's another way to set yourself apart from women. And, even though they say they want you to be able to express your feelings, they don't like it if you cry the way they do. So, bottom line? You don't have to be emotionless. But it's good to show those emotions…less.
And speaking of emotional outbursts…how about when a woman sees a spider in the shower? Or snakes in the back yard? Or mice and rats basically anywhere?
Yeah. And what do real men do? They handle it.
You wanna make some easy masculine points? Go kill the spider. Or snake. Or rodents. And get them out of your territory. Show 'em who's boss. Because no real woman wants to see a man scream like a girl at the sight of sneaky, slimy, venomous creatures.
And there were several other attributes of manliness, but I'll share just two more. Mostly because they support my self-perception. But also because they might help another guy, out there somewhere, move away from the pastel curtains and throw pillows.
Be able to fix stuff. From tech, to automotive, to plumbing and electrical, and definitely to computer and mobile device issues. Of course, a lot of those things are getting so complicated you almost need a specialist for each area of life. And updates and upgrades happen so fast, nowadays, even us high IQ types can't keep up with all of it.
But that doesn't mean you shouldn't have manly powers of logic and deductive reason. Because, that way, you can determine what needs to be done even if you don't have the tools or other resources to do it yourself. Oh yeah, there's nothing like gettin' it done.
And finally, there's clothes. Dark clothes to be more exact.
Dark clothes are recommended as more manly. And I get it. After all, it's that whole perception thing again. Rich and powerful CEO's and other movers and shakers tend to wear dark suits. But I'm a little torn on this one. Because I DO wear mostly dark clothes.
But over the years, when I was a full time musician, in front of audiences (see the playing and singing section above) I chose to wear bright colors. Shirts, shoes, and even suits that made bold statements. Like the time I wore a pink tux to play a wedding reception. And I guarantee there were no females there who thought of me as anything but manly.
But before I make this all about me and my bold, masculine style, I'll just say this.
Guys…be as masculine as you possibly can. And don't be fooled by so-called societal norms. Be secure in the knowledge that your true norm is to be a man. And it beats being a woman. Hands down, no comparison. No contest.
Unless you really ARE a woman. Then, that's for another article.
Be a man.
Yes you can…
Be a man.
Here's the plan.
Your lifespan,
Be a man.
Stay tuned,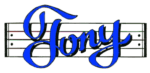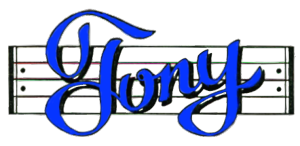 Get my Rhyme & Reason Podcast delivered (free) right to your device.
My books are also on Amazon.com or Apple Books
Grab yourself an un-cool T-shirt
Or how about some music for kids