Get The Rhyme and Reason Podcast Delivered, Free Apple Podcasts | Google Podcasts | Spotify | Amazon Music | Android | Pandora | iHeartRadio | Stitcher | Podchaser | Podcast Index | Email | TuneIn | Deezer | RSS | More
In 1982 I played a couple of times, for about a month each time, at a once famous barbecue restaurant in Atlanta, Georgia. It was just me and my Helpinstill Roadmaster piano, my microphone, and a small sound system. And I hadn't done the solo thing in a while, so I was nervous. But, as it turned out, the managers and staff really liked me. So, I had a short, but successful run. And one thing I remember is how Hall and Oates were big back then. And somebody made sure their current hit, Maneater, played during my breaks.
Oh, oh there she goes. Watch out boy, she's a maneater.
Yeah, that was a number 1 song for Hall and Oates for four weeks. And they had a string of number ones. Five in a row at that point.
But that song was just one of the random and odd memories I have from my days at Jilly's Barbecue. Because, as it turns out (and I definitely didn't know then) Jilly's was apparently a place for some, shall we say, less than legitimate bidness activities.
In fact, I just read an old article that said the "restaurant's principals, who were franchising it, were later investigated for trafficking in marijuana and cocaine." And the article also said, "Over the next decade and several apparently execution-style murders" the "feds" took the main owner to court and won a conviction.
And actually, I don't doubt it.
Because I remember one incident, with a pretty young woman asking me to follow her to another room during one of my breaks. She said "everybody wants to meet you." And as we arrived in the other room, she asked me if I'd like to "powder my nose." I started to laugh, because, whether you believe this or not, I didn't do cocaine. Never did drugs. I was just too darn boring for all that.
Anyway…suddenly I felt like I was in a video for the Maneater song.
I politely refused the "free buzz." And quickly went back to the safety of my Helpinstill. For me, it was nothing short of bizarre.
But this was back in a time when Atlanta also had "To-Go" cups for your drinks. And not just fountain drinks. I mean your margaritas, martinis, and manhattans, too. My favorite was the MelonBall. But that's another story.
So, the moral of this story is this…
Stay on the straight and the narrow.
Be a good chick or good dude
'Cause you'll save mucho dinero,
And you won't get barbecued.
Stay tuned,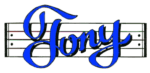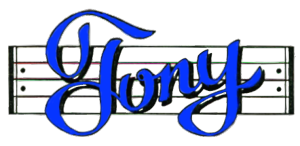 Get my Rhyme & Reason Podcast delivered (free) right to your player.
My books are also on Amazon.com or Apple Books
Grab yourself an un-cool T-shirt
Or how about some music for kids