Lullabye goodnight, but wake up now. Alright?
Remember that age old song parents would sing to their little kids? Lullabye and goodnight. Now, the daytime is over. Nice music. And I'm getting sleepy just thinking about it. But right now I'm talking about another lullabye. And it's not just for sleepin'.
Lullabye and goodnight. Now, the fun time is starting.
Way back around 2008 to 2009 I spent 10 days in a row in my downstairs studio. And on each one of those days I wrote, composed, arranged, rehearsed, and recorded a lullabye song. And after 10 days I had 10 songs "and a little ditty."
Since then, I've sold I don't know how many CD's of those songs. And I named the collection, "Lullabye Bye."
Recently I started creating and publishing books to go along with my collections of music for kids. And even though Lullabye Bye was the first collection of lullabies, it's the third collection to become a sing along, coloring, and drawing book. The songs are…
In Your Dreams – a jazzy song sung to a sleeping child by a reassuring parent
Peppermint Pony – about an imaginary pony in the sky (duh, who would've guessed it would be imaginary, right?)
Feather Dance – the first of 4 1/2 instrumentals – close your eyes and watch the feather dance
Rest Easy – a calming lullabye after a hard day of playing in the back yard
Now I Lay Me Down – a new take on an old bedtime prayer
Lullabye Bye – this one should be inside a teddy bear
Drifting Off – another instrumental designed to create heavy eyelids
Fall Fast Asleep – a melancholy melody of comfort
Blue Celtic Cloud – a hypnotic song and a fan favorite
Milky Way Bouquet – you'll almost feel like you're checking out the galaxy aboard the Hubble space telescope
And a 20 second sign-off instrumental
The cool thing is…these songs are all free downloads when you get the Lullabye Bye bedtime songs sing along, coloring, and drawing book. Right now it's only available on Amazon. So, don't delay. Get your kids this entertaining book right away.
And be sure to look for my other books, too.
In your dreams you fly up high
Beyond the clouds, beyond the sky
And the sun and all its beams
Will keep you smiling in your dreams.
Stay tuned,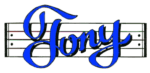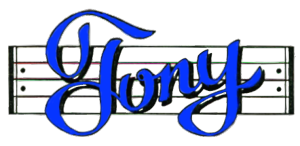 My books are also on Amazon.com or Apple Books