Life flows like a river
Unless you're a fictitious superhero, you'll never be able to travel back and forth through time. Because life flows like a river. Always in the direction of the gravitational pull. Time isn't a fabric to be folded and manipulated and traveled through. It's a byproduct of Life.


Podcast: Play in new window | Download
Tune In On iTunes Apple Podcasts | Google Podcasts | Spotify | Android | Pandora | iHeartRadio | Stitcher | Email | TuneIn | Deezer | RSS | More

Since life flows like a river, I'm glad I have a great boat.
I remember some fun times, on lakes and rivers, in my Dad's boat. This was way back in the 20th century. And I was just a young teenager. And my Dad got a project boat from a guy who just wanted the mostly dry rotted thing out of his yard.
So, Dad put the boat in his garage and started pulling off all the bad wood. When it was all removed, all that was left was the the bow and the bottom. Even the transom had to be removed.
And Dad spent months rebuilding that boat. Then, there were days and weeks of applying layers of cheesecloth and fiberglass. And then the details like replacing the pulley system for steering, a new steering wheel, installing a new throttle, and more things I'm sure I don't recall.
Dad also worked out a deal, with another guy, for a 35 HP Johnson outboard motor. I think he got it for just a few bucks. But it also needed some work. And he did that work, too, and got the motor purring like a (loud) kitten.
Finally, the day came when we got to take the boat to the lake.
And Dad discovered, the hard way, how many other details had to be taken care of before we could just go have a fun boating day. Registration for the boat. And the trailer. Life preservers for the amount of people on the boat. Lights for the bow and the transom. And probably more.
But at long last, the day arrived when we could put the boat in the water.
And Dad backed the trailer down the boat ramp. Slowly, but surely, the boat started to ease off the trailer. And I was about to release the cable from the front when I noticed the boat was filling up with water. And fast!
We had all forgotten to put the drain plug in.
So, I yelled the news to Dad. And he pulled the boat and trailer back onto shore. We drained the water and put the drain plug in. And Dad backed the boat and trailer into the water again.
Success!
No leaks. And we got in, put on our life preservers, and Dad pulled the crank to start the motor. With only a couple of tugs, the motor fired up. And we were on our way. We stayed close to shore till we knew it was "seaworthy." And then Dad hit the throttle, and we skimmed across the lake.
There were many more trips to lakes and rivers. Because Dad had done a great job. And we had a great boat. Rock solid, sturdy. We knew we could depend on it to keep us afloat.
Now, Dad's been gone for more than half my life. But those boating trips remain with me. And there were lots of them. Nice memories of simpler times. It sort of feels like I've been in that boat heading down the river ever since.
But there's never been a day when I could go back up river. So, I wanna make sure the boat is pointed toward home. Because one day I'll get out. And I'd certainly be sad if the trip had all been for nothing.
Outside the lines the grass is greener.
But that will not change my demeanor
Because my life flows like a river.
I'll take what all my days deliver.
Stay tuned,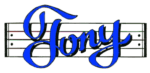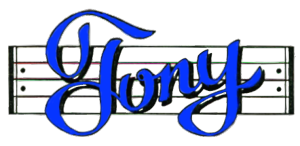 My books are also on Amazon.com or Apple Books
Grab some Merch
Or how about some music for kids